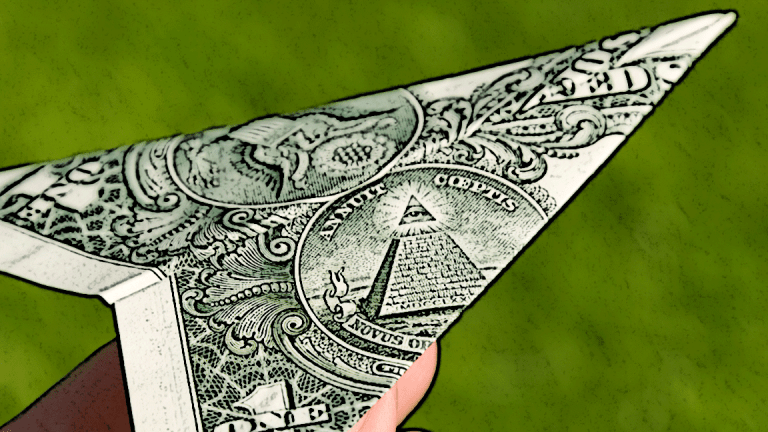 Dollar Jumps, Treasury Yields Rise as Fed Chair Talk, Tax Plans Boost Sentiment
The dollar rounded out the month of September with its best week of the year - and the bulls look like they haven't given up yet.
The U.S. dollar and benchmark Treasury note yields are rising fast Monday as global investors extend bets on significant tax reform and speculate on the nomination of a new chairperson at the Federal Reserve.
The dollar index, which measures the greenback's strength against a basket of six global currencies, was marked 0.58% higher at 93.62, the highest since mid-August, in the late European morning session. Benchmark 10-year Treasury yields, meanwhile, rose 2 basis points to 2.35%, the highest in 10 weeks.
Investors have been retracing cash into the dollar since early September, but the gains have accelerated in the wake of President Donald Trump's tax proposals last week and news that former Fed Governor Kevin Warsh could be chosen to replace chairwoman Janet Yellen when her term expires early next year.
Warsh, a noted critic of current Fed policy, which he called "deeply flawed" in a Wall Street Journal op-ed last month, has argued for "a rigorous review of recent policy choices and significant changes in the Fed's tools, strategies, communications and governance."
Speculation of his nomination has investors re-setting assumptions for the path of U.S. interest rates, with the CME Group's Fed Watch tool indicating a 76.7% chance of a December hike, up from 71.4% last week and just 42% at the start of September. 
The dollar's gains over Monday's session are also linked to broader weakness in the European single currency, which fell more than 0.7% to a three-week low against the greenback following Sunday's violent clashes between Spanish police and citizens in Catalonia, the country's most important economic region, during a disputed independence referendum.
The recent rally's first major test, however, could come as early as Friday when the U.S. Labor Department publishes its September employment report, which is likely to have been impacted by Hurricanes Harvey and Irma.
"With this month's payrolls number likely to be "written off" given the effect of recent hurricanes, a decent wage number should help cement market pricing of a December hike," wrote ING economist James Smith. "But in reality, if the Fed decides not to move at the end of the year, it's unlikely to be because of economics."
More of What's Trending on TheStreet: