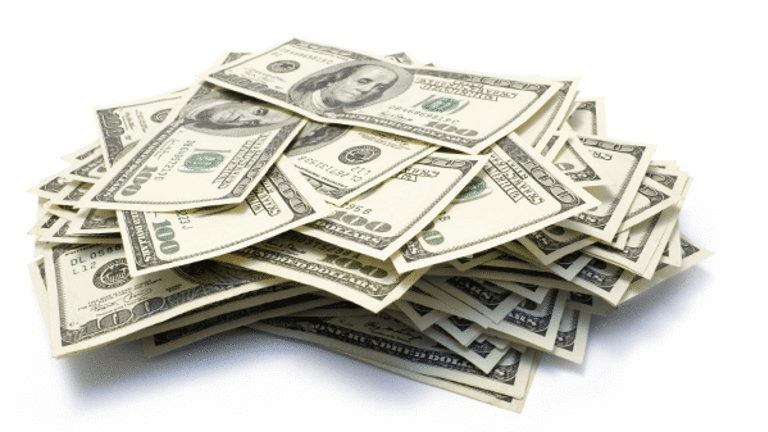 Publish date:
Currency Watch: Dollar Slightly Firmer at U.S. Open Following Australia
The dollar is slightly softer this morning but trading remains quiet with no clear direction apparent.
The main movement overnight concerned the Australian dollar which firmed to $0.6130 from its New York closing at $0.6080 on the back of surprisingly strong employment data. Current levels in the $A reflect a 2.5% recovery from Monday's 18-month lows.
The yen has gained ground and is back below 107 at 106.60. As expected traders quoted repatriated funds as the rationale for a stronger yen. Fears of further
Bank of Japan
(BOJ) intervention have discouraged yen buyers from moving too aggressively in the market.
The BOJ sold yen against euros in European hours yesterday when euro/yen fell below 102. Vice Finance Minister
Nobuaki Usui
said that volatile movements in the Forex markets were undesirable and that Japan's policy of intervening in erratic conditions remained unchanged.
It is understood that Japanese life insurance companies have huge euro positions which are showing substantial losses as year end approaches. Traders believe that the BOJ is very anxious to assist these companies to minimize reported losses.
Usui also suggested that private sector demand in Japan was picking up.
The euro has seen little movement and currently trades around $0.9620 compared with the New York close of $0.9605. Against the yen the euro is softer at 102.63.
Fourth-quarter
GDP
for the Euro zone rose a solid 0.9% for a year-on-year increase of 3.1%. Similarly Swiss GDP growth in the final quarter of 1999 was at a strong 3.7% annual rate as export gains supported solid domestic demand. These data give further reason to anticipate interest rate hikes in Europe in the near term.
As expected, the
Bank of England
left U.K. interest rates unchanged at 6.0%. This widely anticipated decision had no impact on sterling which is virtually flat overnight at $1.58 and just under 61 pence to the euro.
British Chancellor of the Exchequer
Gordon Brown
has just published a second plan outlining the preparations the government is making to join the European single currency. This document is still subject to the U.K. meeting certain criteria before formally becoming a member of the euro group.
As New York trading opens, the dollar looks soft and may lose ground in the coming session. The BOJ's visible interventions in the past two days have given the market serious concern that a more aggressive central bank strategy is now in place. However the Forex market will once again look to the United States.