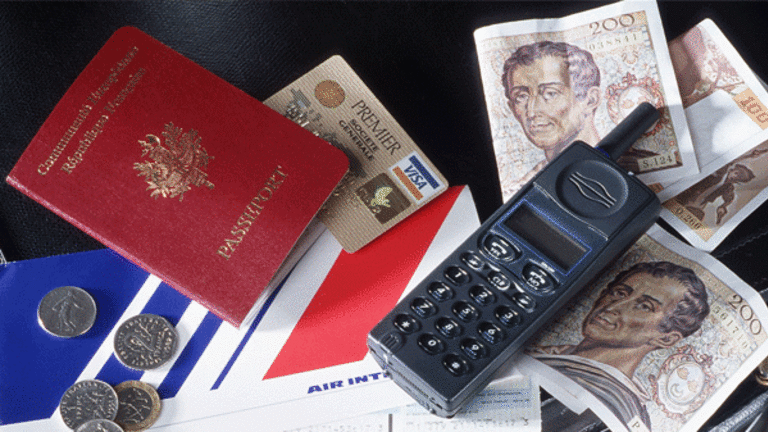 Currency Watch: Dollar Retraces Friday's Losses
After a sharp move higher overnight, the dollar has recouped Friday's losses against the yen and the euro has rallied to above 100 yen.
The
Bank of Japan
(BOJ) intervened to support the dollar when dollar/yen was trading at 103.3 and continued to buy dollars until the rate rose to a high of 105.65.
The market was little harmed by the news that Japan's Prime Minister
Keizo Obuchi
suffered a stroke over the weekend. The much-awaited
tanken
report was a little softer than expected but did not impact the market. Sentiment in favor of the Japanese economy remains strong and the yen is not expected to stay at weaker levels for long. The
Nikkei
index rose 1.92%.
After falling by 3% on Friday, the euro/yen cross has recovered to 100.42 benefiting from the BOJ intervention.
Dollar/yen is opening at 104.95 compared with the New York closing of 102.65. Overnight the dollar/yen cross has traded in a range of 102.80 to 105.60. "Markets are very much split on dollar/yen and many feel that the only thing getting it up there is intervention," says Paul Podolsky at
Fleet Bank
. However, he sees another choppy week with a close at 105.50 required to signify a dollar upmove.
The euro has gained some ground and after closing in New York at $0.9550 is now trading at $0.9565. The announcement of January trade balance for the euro zone had little impact. Podolsky says," European data is strong but nobody is watching it."
Sterling has remained steady against the dollar and is little changed at $1.5935. Euro/sterling is at 60 pence, just above recent record lows. The
Bank of England
is expected to leave U.K. interest rates unchanged at the monthly review which begins later this week.
The highly volatile Swiss franc is taking a breather and opens in New York somewhat firmer than last week's close.
The Canadian dollar is steady at $1.4495 supported by more positive views of the Canadian economy which are seen as keeping the $C relatively firm against a slightly weaker U.S. dollar.
The Australian dollar was holding in a narrow range around $0.6065 ahead of the
Reserve Bank of Australia's
monthly meeting. In South Africa the rand weakened to 6.56 per dollar from 6.54 as euro weakness influenced the rand as did regional instability issues.
So far, the view that current moves are somewhat erratic and a product of thin markets and intervention fears has proved valid. After surprising the market by failing to intervene during the yen's rise on Friday, the BOJ has slipped back into character with significant dollar buying this morning. As noted on Friday the worldwide slew of data expected this week is likely to keep markets on edge.