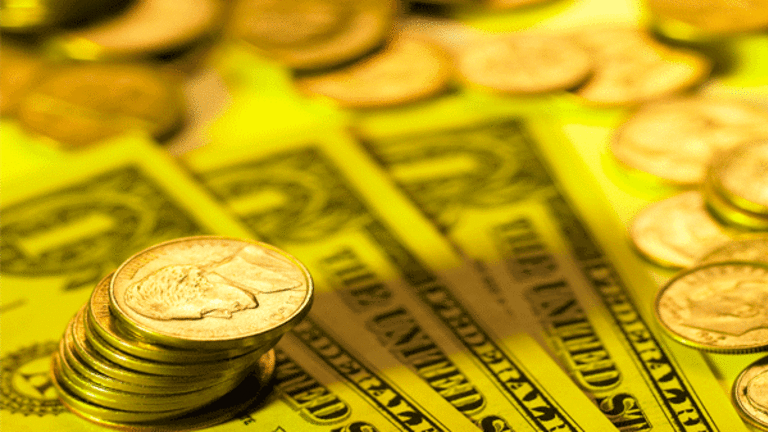 Currency Review: Pound Strength Continues
The pound's corrective strength against the dollar continues, while the euro/dollar pair looks set to consolidate in the near term.
By Mohammed Isah of fxtechstrategy.com
EUR-USD
: The outlook looks corrective to consolidation in the near term, with the pair having closed lower Friday after failing to push through the 1.4966 level. That leaves initial support at 1.4844.
Having halted its short-term declines initiated at the 1.7041 level and activated a corrective recovery,
GBP-USD
was seen closing higher for a fourth day in a row Friday after touching a low of 1.5706. Upside risk remains toward its declining trend line, which currently is at 1.6452.
EUR-GBP
: The pair maintains its offered tone, weakening further on Friday to as low as 0.9092. The next support lies at the 0.9076 level.
AUD-USD
gave back its Thursday gains at the close of the session Friday and sold off sharply to close lower at 0.9162, leaving further declines targeting the 0.9089 level.
USD-JPY
rose sharply higher earlier in the day but backed off higher prices to close marginally higher at 90.88.
EUR-JPY
failed to follow through higher Friday and collapsed to a close of 135.47. Threats remain toward the 135.45 level.
USD-CAD
has triggered a corrective upside following its recent run to the downside and maintained a second day of upside Friday. Upside risk is seen toward 1.0590.
Mohammed Isah is a technical strategist and head of research at FXTechstrategy.com, a technical-research Web site. He has been trading and analyzing the foreign exchange market for the past seven years. He formerly traded stocks before crossing over to the forex market, where he worked for FXInstructor LLC as a technical analyst and head of research before joining FXTechstrategy.com. He has written extensively on the forex market and technical analysis and his articles have been featured in The Technical Analyst Magazine, The Forex Journal Magazine, The International Business Times and FXstreet.com. At FXTechstrategy.com, he writes daily, weekly and long-term technical commentaries on currencies and commodities, which are offered to its clients. He provides full coverage of the forex market with specific focus on G10 currencies as well as the commodities markets, with focus on five key commodities.