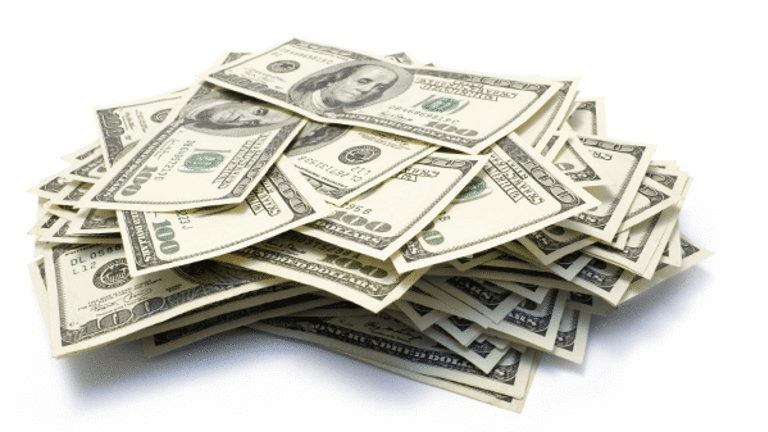 Currencies: Yen Still Lower Despite Mori's Political Survival
A last-minute compromise has averted a vote seeking to oust Japanese Prime Minister Yoshiru Mori, but that hasn't helped the yen this morning, which is still weaker against the dollar.
Dollar/yen lately traded at 109.25, up from Friday's close at 108.85. The outcome depended on Koichi Kato, member of Japan's
Liberal Democratic Party
and former LDP secretary-general. He's the chief rival of Prime Minister Mori, and he flip-flopped on his support of a no confidence vote against Mori. He and his followers ultimately abstained from the vote, meaning it had no chance to pass.
Either way, the political uncertainty has renewed worry about economic uncertainty in the country, and in the region. Currency strategists believe the failure of this effort will help stabilize the yen, but they're still not optimistic on the currency.
"There's technical resistance at 109.40," said Neil MacKinnon, senior currency strategist at
Merrill Lynch
. "Regardless of the outcome, the trend is towards a higher value of dollar/yen, as the economic picture in Japan is still uncertain."
Against the euro, the yen hadn't moved much. The euro/yen cross was lately traded at 92.63, up from the 92.39 Friday close. The euro was also softer today against the dollar, despite supportive comments from German finance minister Hans Eichel and a report from the
Bank of France's
monthly
bulletin, which details increased levels of investment in Europe, instead of away from Europe.
This morning, Eichel said in grand Robert Rubin style, that a "strong euro" was in the best interests of the euro zone, and said the euro's weakness has largely been a product of strength in the U.S. economy, although he said that situation "was changing." How much this is changing is hard to say, seeing as how the euro continues to fade against the dollar.
The euro was lately traded at $0.8472, a bit weaker than the $0.8487 Friday close, but importantly, a two-and-a-half week low against the dollar.
Direct investment (that's companies buying other companies) in the 11-country euro zone is increasing, according to the Bank of France's monthly bulletin. That's positive for the euro because it indicates greater confidence in the value of potential investments in Europe, and more capital flowing into a region improves the economy.
Through the first nine months of the year, net direct investment in the euro zone is 73 billion euros, compared with a net outflow of 121 billion euros through the first nine months of 1999. Much of the increase in investment is related to England's
Vodafone
(VOD) - Get Vodafone Group Plc Report
, which purchased Germany's
Mannesmann
earlier this year.
The sterling lately traded at $1.4239, up from $1.4238 Friday. The Australian dollar was significantly weaker, lately traded at $0.5139, down from Friday.