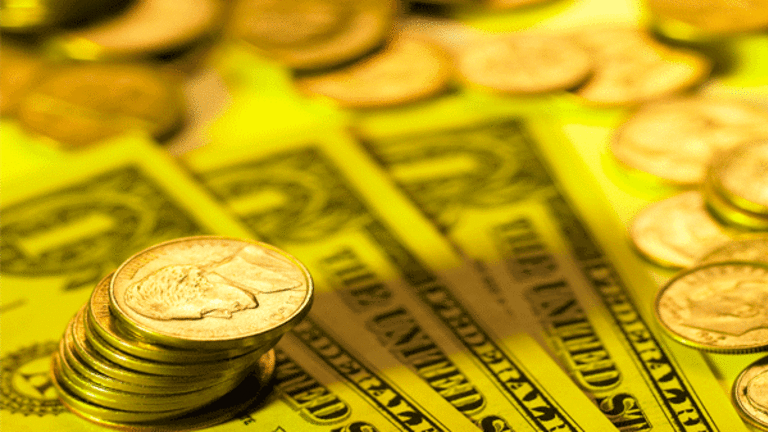 Currencies: Yen Slips as Profit Takers Move In
Profit-taking is sending the yen a bit lower today against both the euro and the dollar after a small rally sent the Japanese currency higher earlier this week.
Trading everywhere is light, though, ahead of two days off in Japan for Golden Week and after markets were closed through much of the euro zone yesterday in celebration of May Day. Trading was limited this morning to tight ranges in all currencies.
The dollar rose slightly as the yen sold off, trading recently for 122.38 yen per dollar, up from Tuesday's close of 122.03 yen. The euro rose by a smaller margin against the yen, climbing to 108.92 yen per euro, slightly off of yesterday's close at 108.85 yen.
Members of the
European Central Bank
reiterated their wait-and-see stance on interest rates this morning. In a public address, they said inflationary pressures were still present, and by keeping inflation low (read that as by not lowering interest rates), they hoped to instill greater confidence in the euro. The ECB is the only major central bank that has not lowered interest rates since the start of 2001. The U.S. has cut interest rates by two percentage points in the same period.
The euro slipped slightly in recent trading to $0.8896, down from its last close of $0.8928.
The Canadian dollar hit two-month highs against the U.S. currency earlier today as worries over the state of the U.S. economy sent traders out of the U.S. dollar and into its Canadian counterpart. The U.S. coin fell recently to C$1.5298, down from yesterday's close of C$1.5322.
The Australian dollar also gained on the U.S. dollar this morning, trading most recently for $0.5189, slightly above its closing price yesterday of $0.5168. The British pound meanwhile fell against the dollar, trading for $1.4308 this morning, down from last night's close of $1.4342.
Back to top