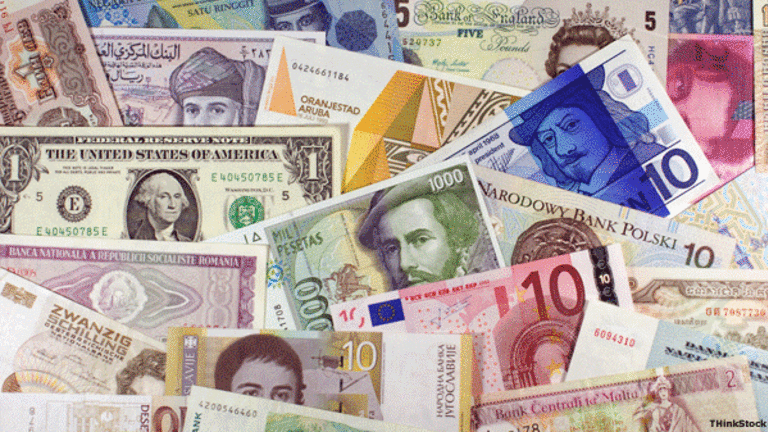 Currencies: Yen Hits New Lows and Euro Remains Weak
Yesterday, Americans gave thanks for their various fortunes, be it a loving family, a good home, or the ability to beat the snot out of all your friends at
Turok
. Not holding the yen could be added to the list.
While America is slowly moving toward naming a President, a process going on three weeks now, economic instability continues to rock the Japanese currency. Rumors of debt problems at two Japanese companies are fueling worries about the economic situation in Japan. The yen dropped to nine-month lows against the dollar and the euro is showing significant weakness.
The yen lately traded at 111.17, up from Thursday's 110.34 close, and a nine-month high for the currency. Technical analysts don't foresee the yen turning around without a significant change in the political and economic situations in Japan right now. The selling overnight is specifically related to stories of debt problems at supermarket chain
Daiei
and contractor
Mitsui Construction
.
Japanese Prime Minister Yoshiro Mori survived a vote of no confidence earlier this week, but analysts spoken to over the last week still see it likely that he leaves the government within a number of months. The yen is also weaker when compared to the euro. The euro/yen cross was lately traded at 93.73, rallying from 92.57 yesterday.
Foreign currencies have somewhat stabilized against the dollar today, partially because of elections news out of Florida. It appears increasingly likely that results in Florida will be certified early next week, and that
George W. Bush
will become the 43rd President of the U.S. There have been suggestions that Bush's potential Treasury team wouldn't pursue a strong dollar policy with as much verve as the
Clinton
Administration, which seem to have contributed to the weakness of the dollar, which wasn't unexpected.
The dollar was at a three-week high against the euro coming into today. Lately the euro traded at $0.8431, up from $0.8380 yesterday. The pound rose to $1.4064, up from $1.3989 yesterday, and the Australian dollar recently reached $0.5226, up from $0.5220.