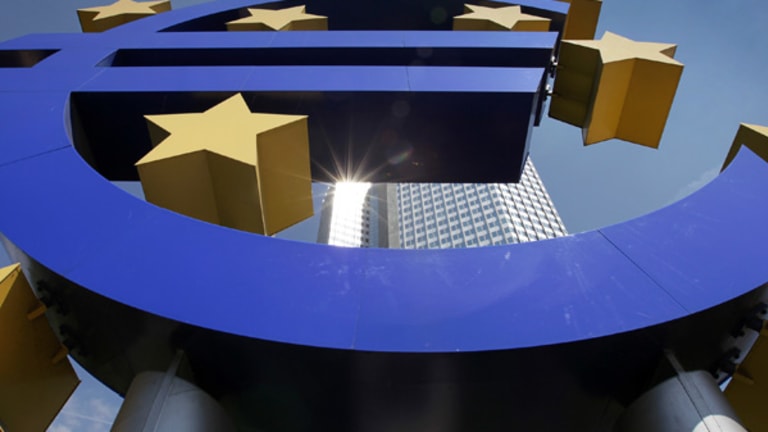 Currencies: U.S. Dollar Doesn't Look So Bad Next to Yen
The dollar was making very small moves in a mixed market today.
In a market almost as quiet as
TheStreet.com's
offices today, the dollar was making minimal, if any, gains on other major currencies. The continuing misery of the Japanese economy is still hurting the yen, according to
Reuters
, with new data only furthering the economic woes.
November industrial production data this morning showed a decline of 0.8% last month, well below the expected rise of 0.2%. Coming on the heels of grim employment and retail sales data yesterday, the Japanese markets, and in turn, the yen, have fallen.
Worries about the faltering U.S. economy -- while a detriment to the dollar against most major currencies -- is outweighed in value trading against the more severe decline in the Japanese economy.
The yen dropped to 16-month lows vs. the dollar, and to 10-month lows vs. the euro in early trading today.
The dollar/yen cross was recently at 113.99, up slightly from a close yesterday of 113.63. The euro/yen cross was at 106.07, up from 105.64 at yesterday's close. The euro/yen cross has been making steady gains at the tail end of this year, up from a closing price of 100.58 just one week ago, according to
Reuters
.
In other major currency trading, the dollar was making mixed -- and minimal -- moves. The British pound was gaining slightly on the dollar in recent trading, priced at $1.4875, up from a close yesterday of $1.4828. The Canadian dollar was also making slight gains against the U.S. currency, with the U.S. dollar most recently trading for C$1.5090, down from its last close of C$1.5096.
The Australian dollar was losing value marginally to the dollar today, recently trading at $0.5564, down from yesterday's close of $0.5590.
Back to top