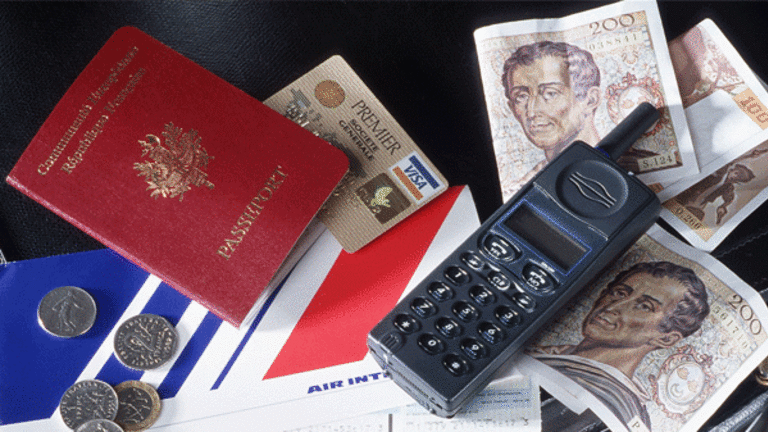 Currencies: U.S. Dollar Continues to Surge, New Zealand's Nears All-Time Low
Very much the mixture as before at this morning's New York opening. Essentially, the dollar is rallying against a broad range of currencies on the basis of rising interest rates and a growing economy. Most of the current themes in the forex market are in play today.
The euro is again weak and has given back modest gains made at the closing yesterday. The euro opened at $0.8930 barely above recent lifetime lows. Some positive news for the euro came in the announcement that the
ifo
survey of manufacturing output in Germany rose to a nine-year high in April.
The
European Parliament
has voted in favor of Greece joining the euro zone in January 2001.
Dollar/yen has again remained on the sidelines and is trading a little lower at 109.05. Euro/yen is barely changed at 97.55.
Sterling continues to look very soft in the face of a strong dollar. After seeing overnight highs at $1.4960 the pound is opening back around yesterday's six-year lows at $1.4795. Euro/sterling is slightly firmer at 0.6035.
"The exchange rate of the euro to the pound does not reflect economic fundamentals," said U.K. Chancellor of the Exchequer
Gordon Brown
.
Further suggestion that U.K. rates may have peaked came from disappointing retail sales data for April which recorded a 0.3% decline compared with expectations of a 0.4% rise.
"Sterling is getting battered around the ears," says Cameron Crise of
Warburg Dillon Read
. He sees the pound's dramatic weakness over the past few days as having, "caught everyone by surprise." Crise feels sterling is being revalued by the market with both economic and technical indicators suggesting reasons to sell. With the dollar, "enjoying a yield premium, today's retail sales data were like throwing gas on a fire," he said.
Crise expects the pound to ease to $1.45.
Dollar/Swiss franc is firmer at 1.7385. The euro/Swiss franc cross is little changed at 1.5535.
In Canada, the U.S. dollar is significantly stronger at C$1.5025. Canadian consumer prices fell 0.4% after a 0.3% rise in March, annualized inflation fell to 2.1%.
The Australian dollar has lost a little further ground in the face of a generally negative view of the currency in local markets. After closing at $0.5685 last night the $A has traded in a narrow range to open at $0.5670 this morning.
The New Zealand dollar has fallen sharply overnight and is opening at $0.4485 a full penny below the New York close. Traders expect the $NZ to revisit all-time lows against the U.S. dollar at $0.43.
The South African rand is opening around its weakest recent levels at 7.16 after closing around 7.09 yesterday.