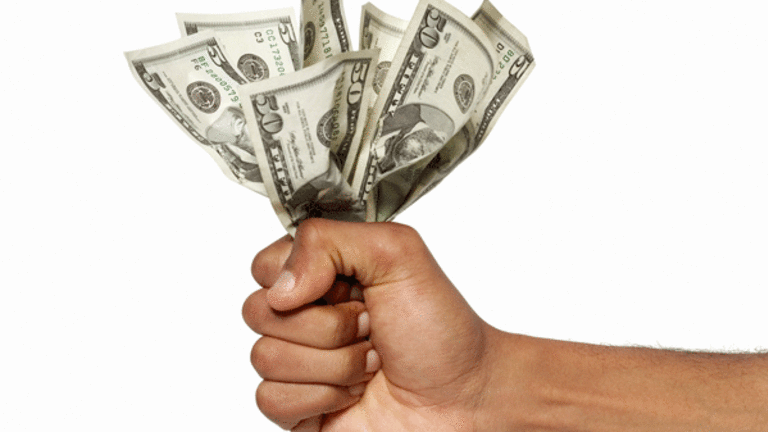 Currencies Trading Closer to Fair Value
With little fundamental news affecting prices, the dollar is moving away from its extremes.
The following commentary comes from an independent investor or market observer as part of TheStreet's guest contributor program, which is separate from the company's news coverage.
NEW YORK (
) -- The latest currency headlines are quiet, with little fundamental news crossing the wires. Trade desk updates have called for consolidation at support above 72.50 on the dollar index (DXY) (75.20) in the mid-term, and to monitor resistance at 76.50 very closely.
The exchange traded funds that track dollar index momentum,
UUP
(UUP) - Get Free Report
(dollar bullish fund) and
UDN
(UDN) - Get Free Report
(dollar bearish fund), are in a sideways consolidation phase of trade.
Major global currencies are trading in mixed fashion against the U.S. dollar, with all beholden to whatever energy and momentum is generated in global equity and commodity trading. At present, trading is quiet, and currencies have found fair value.
Existing currency positions should be closely monitored this week while choppy price action is absorbed. Inverse dollar trading is strongly aligned to S&P 500 movement; as stocks move up, the dollar moves down, and vice versa.
Price Action:
Strong buying activity was seen at 74.50 on DXY trade in April and May. This potential price reversal area (swing point) will be closely monitored and market alerts sent to subscribers if it breaks.
Near-term DXY support: 74.50. Main DXY resistance: 76.50
Technical Correlations:
Daily trading range on DXY is 60 ticks, which is above the historical norm and indicates high speculative interest. 50-day Simple Moving Average on DXY is at 75.40. 20-day SMA is at 74.60. DXY price action has a 36-month 75% correlation to crude oil and SPY moves, and an 80% correlation to the euro (Eur/Usd) currency moves.
Outlook:
Long-dollar trade signals were unable to find momentum, after last week's burst of dollar-buying energy could not be transposed into a test of dollar index resistance at 76.50. Clients will be notified via trade signals and market alerts when price action breaks and holds.
Sentiment toward the dollar remains mixed. Price action favors consolidation of recent moves across all major currencies. Caution is required by traders who are looking for sustainable price action on either side of the U.S. dollar as there is little expectancy for a sustainable break higher in DXY values above 76.50, or lower below 72.50 in the mid-term.
The major currency pairs are in a nine-day sideways crawl, with near-term trade now unable to add to recent dollar buying. Major currency valuations are being dominated by daily regional economic releases and news headlines.
The detail below forms a part of the in-depth daily analysis provided to subscribers. This helps guide traders with analysis on intra-day price movements, trends and momentum. Clients will note how regularly the Swing Point and Support or Resistance areas below are used each day.
Content taken from TheLFB Trade Plans
For full trade plan analysis, upgrade to TheLFB Tier 2 subscriptions. Receive daily client notes, market alerts, trade signals, trade plans and videos today.
Marco Hague is one of the founders and principals of The London Forex Broadsheet (commonly known as TheLFB), a global forex trader portal with headquarters in the U.S. Hague began his career with the Bank of England dealing with foreign exchange control, and he has been trading for the last three decades. He has been involved with institutional risk asset ratio analysis and the implementation and maintenance of institutional trade desks globally.