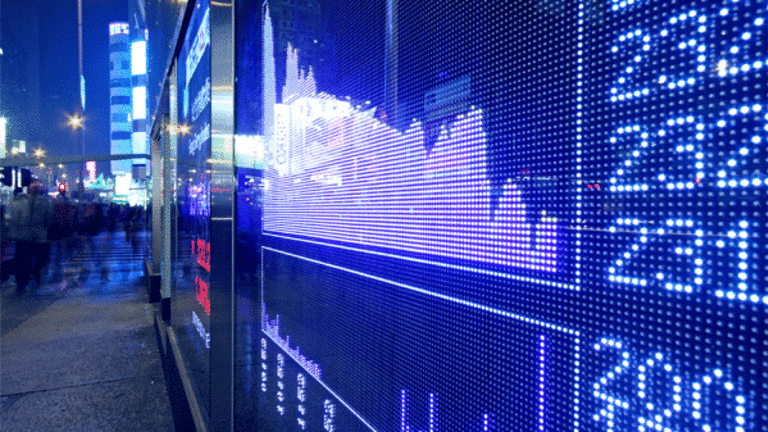 Currencies: Traders Watching U.S. Stocks for Direction
Currencies barely moved over the weekend from the levels reached at Friday's close. Traders are now concerned over the potential negative impact on the dollar of continuing declines in the U.S. stock indices.
Dollar/yen is opening at 107.40 after closing around 106.85 at the end of last week.
Derek Halpenny of
Bank of Tokyo Mitsubishi
in London sees a relatively quiet week ahead in the currency markets. However, he thinks dollar/yen could move higher.
"At the end of last week, long dollar positions threw in the towel and Japanese exporters got the better of them and pushed the dollar down to these levels. However, things are deteriorating in Japan and we are nowhere near a turnaround in consumer sentiment." Halpenny says. He expects the dollar to recoup the losses seen last week and to once again challenge the 110-yen per dollar level.
The euro is virtually unchanged at $0.9000. The single currency was slightly helped by an upward revision in the German March
industrial output index
to 111.3 from 109.8.
French Finance Minister
Laurent Fabius
said that he wanted euro interest rates to remain low. "We need to have a stable euro and low rates of interest. Euro fundamentals are good, even excellent, and we see no real pressure on inflation in Europe," he said.
Despite some attempts to move higher, Halpenny remains unconvinced by the euro. "We don't bounce too far from the lows and so we maintain a bearish view," he says.
The euro/yen cross which bore the brunt of the yen's rally on Friday is opening at 96.55.
Sterling has continued to hold its better levels of late Friday and is opening around $1.4855. Euro/sterling is fractionally higher at 0.6050.
Dollar/Swiss franc is opening at 1.7250, substantially below the 11 year high of 1.7535 seen last week.. The euro/Swiss franc cross is steady at 1.5530.
The U.S. dollar has remained steady vs. Canada and is opening unchanged at $C1.4965.
The Australian dollar has again eased to open at $0.5715 after ending last week at $0.5740. The $A dipped earlier in the day when
Reserve Bank of Australia
Governor
Ian Mcfarlane
indicated that the bank was not uncomfortable with the currency's losses as they were seen as a reflection of U.S. dollar strength. He dampened expectations of a near-term interest rate rise in Australia.
The New Zealand dollar has managed to hold better levels at $0.4550.
The South African rand has improved in Monday trading and has opened in New York around 7.08 compared with the record lows of 7.195 seen last week. First quarter
GNP
growth in South Africa slowed to an annualized 0.9% after 3.6% in the final quarter of 1999.