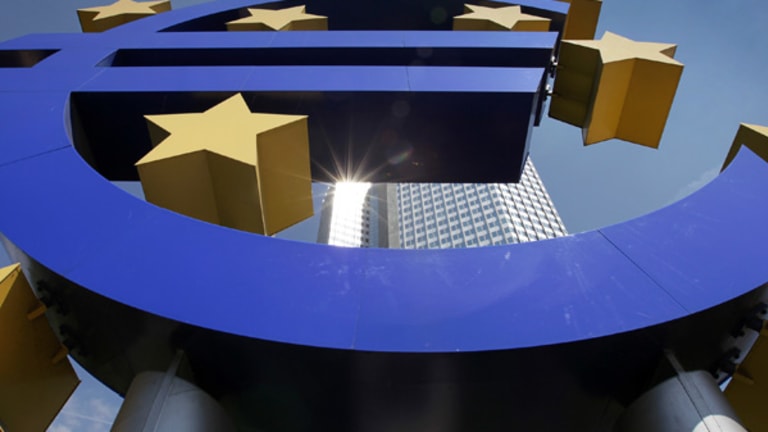 Currencies: The Yen Feels the Love
The Bank of Japan's Governor
Masaru Hayami
may be
cupid in disguise. He gave a lot of love to the yen today.
Hayami made several pro-yen comments earlier today, saying he is still very cautious about artificially weakening the yen and that a return to the country's zero-interest rate policy of the past was not the correct thing to do.
By forcing a devaluation of the yen, the Japanese government would hope to stimulate the economy by making it cheaper for other countries to buy Japanese products. The yen has been steadily losing value as the Japanese economy has weakened over the last few months.
As Japanese corporations near the end of the fiscal year on March 31, accounting demands create the need to convert foreign holdings back into yen. "Coming into the end of the year, repatriation concerns come back," said Seth Garrett, chief dealer at
Credit Suisse First Boston
. This increased demand for yen is helping to push its value up today.
The dollar was recently down on the yen, trading at 116.28 yen per dollar, down from yesterday's close of 116.70 yen.
"There is still some basic profit-taking in dollar/yen and euro/yen," Garrett said.
The euro was recently trading for 106.58 yen per euro, down from a close yesterday of 107.34 yen.
Federal Reserve Chairman
Alan Greenspan
yesterday hinted that economic growth in the euro zone may not outperform the U.S. by as wide a margin as analysts have expected. This was not the loving message euro backers were hoping for today. Greenspan's speech is "probably the impetus for people to continue liquidating their positions" in euro/dollars, Garrett said.
He noted that euro/dollar trading remained within the $0.91 to $0.94 range where it has been trading for a while. But it is edging toward the bottom of the range. The euro was most recently trading for $0.9199, down just slightly from $0.9206 at the close of the market yesterday.
The British pound is up on the dollar this morning, recently trading up at $1.4553 from $1.4522 at yesterday's close.
Both the Australian dollar and the Canadian dollar are slipping in value to the U.S. currency. The Aussie buck was down to $0.5295 from $0.5336 yesterday. The U.S. currency was recently trading at C$1.5227, up from C$1.5212 at the close of trading Tuesday.