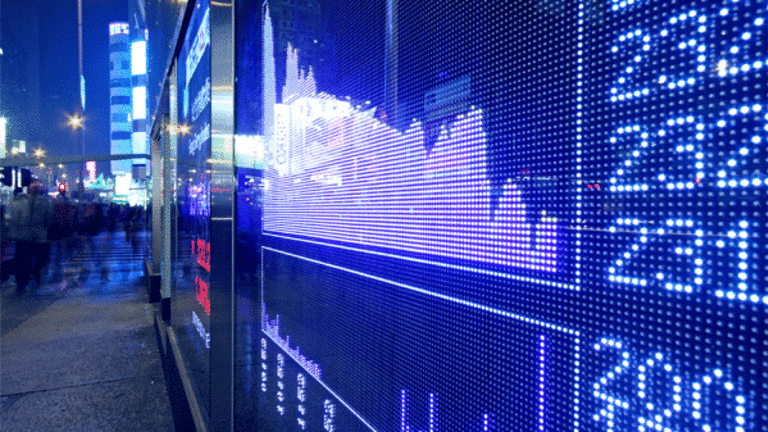 Currencies: Japan's Heir Apparent Not Moving Yen So Far
The major currencies' movement was limited so far today in a relatively quiet trading session. After yesterday's election of
Junichiro Koizumi
to
Liberal Democratic Party
president in Japan -- which effectively makes him the new prime minister, replacing the outgoing
Yoshiro Mori
-- all eyes have turned to his cabinet appointments.
Koizumi, who campaigned as a reform candidate with hopes of turning around Japan's economy, already has chosen several cabinet members. Most of them are carry-overs from the last administration. This lack of change has left the yen unaffected, as the dollar is only barely off from last night's close. The dollar was trading most recently at 122.27, marginally down from its 122.29 yesterday.
Over in the euro zone, expectations are currently that the
European Central Bank
will leave interest rates unchanged when it meets tomorrow. Recent higher-than-expected inflation data from multiple euro zone countries has squelched any hope for a cut. The ECB is the only major central bank that has not lowered interest rates this year.
The euro recently was up just slightly on the dollar, at $0.8973, in light trading. The euro closed yesterday at $0.8940. The euro also was creeping up slightly on the yen today, lately pricing for 109.80 yen per euro, up from 109.28 yen at its last close.
The British pound again was trailing its neighboring euro higher against the dollar, most recently trading for $1.4398, up from $1.4340 at last close.
The U.S. dollar was mixed against the rest of the dollar bloc. The Australian dollar lately was trading down at $0.5038, having closed slightly higher yesterday at $0.5065. The U.S. dollar was losing slightly to the Canadian currency, which most recently was at C$1.5404. The U.S. dollar closed trading Tuesday at C$1.5452.
Back to top