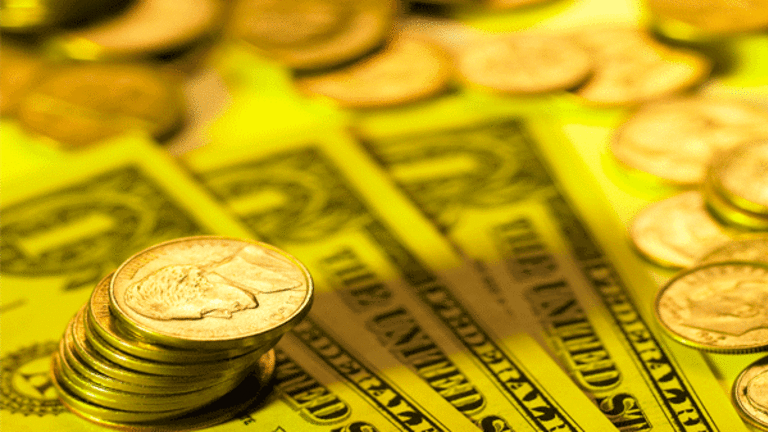 Currencies: It's Been That Kind of Year -- Yen Continues to Slip
Japan can't wrap up its fiscal year soon enough.
Japan can't wrap up its fiscal year soon enough.
The dollar is ending the quarter with a triumphant bang today, trampling the yen under foot. More harmful commentary by Japanese officials overnight has led to a strong move in dollar/yen on the last day of the Japanese fiscal year.
Throughout the dismal economic slowdown in Japan, government officials have been a major cause of yen devaluation on a daily basis, and today they skyrocketed the dollar through a key 125 yen per dollar barrier. The Japanese Economic Minister
Taro Aso
said that while Prime Minister
Yoshiro Mori
did not discuss a weak yen policy with
President George W. Bush
at their March 19 meeting, the policy had been discussed previously by U.S. and Japanese officials.
Confirmation of tolerance of a devaluing yen only pushed it further into a rut today. Another public comment by
Bank of Japan
governor
Masaru Hayami
just kicked the yen when it was down. Hayami expressed his concerns with a possible deflationary spiral causing more economic turmoil in Japan.
These levels have not been seen since October of 1998, and the yen is only expected to depress further next week. Recent repatriation of funds by Japanese corporations ahead of the fiscal year end have been helping to boost the yen slightly in recent weeks, and led to more significant yen strength back in February. But, with next week beginning a new fiscal year, those repatriated funds will be converted back into foreign holdings, which will entail a large-scale sell off of yen.
In recent trading, the dollar was valued at 125.23 yen, a strong step up from yesterday's closing price of 123.70 yen per dollar.
The euro is also posting strong gains against the yen as a result today, but not near the magnitude of the dollar/yen movement. The euro was most recently trading for 110.45 yen per euro, up from the 109.11 at yesterday's trading close.
On Monday, the Japanese
tankan report
, a survey of Japanese business, is due to be released. Expectations remain negative for the contents of the report, which could likely prompt further yen devaluation.
While the spotlight has been on yen movement's today, there has been little trade between dollars and euros. With little news to provoke any motion, the euro was off just slightly from yesterday's close, recently trading for $0.8823. The euro was last traded yesterday for $0.8825.
The dollar's strength against the yen seems to be spilling over into trading against other major currencies today. The British pound is slipping just slightly against the dollar, most recently trading for $1.4246, down from yesterday's close of $1.4272.
The Australian dollar is slightly off of the new all-time lows it set again this morning against the U.S. dollar. The Aussie currency has been falling to new lows repeatedly in the past two weeks, as the global economic slowdown takes its toll on the Australian economy. The Aussie buck was most recently trading for $0.4867, a little above the new lows, and down from yesterday's close of $0.4939.
The Canadian dollar is falling minimally versus the U.S. currency today. The U.S. dollar was trading recently at C$1.5741, up from C$1.5733 at Thursday's close.