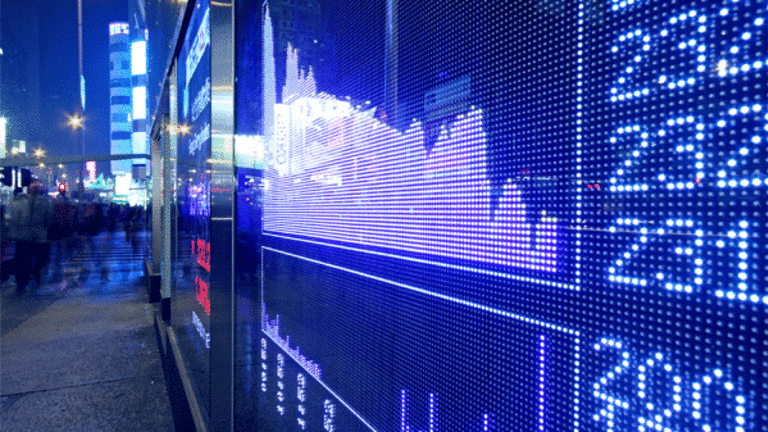 Currencies: Investors Still Having Yen for Yen
A dearth of movement-inducing news this morning kept the major currencies trading in a set of tight ranges. The yen continued to creep higher toward one and a half-month highs against the dollar amid continuing optimism about reform for Japan's economy.
New Prime Minister
Junichiro Koizumi
gave his first speech to parliament earlier today, fueling hope for an economic turnaround but remaining light on specific details.
Coming back from its weeklong Golden Week holiday, Japan still traded a mild session. Through the U.S. morning, the yen was up just slightly from last week's close. The dollar traded most recently for 121.29 yen per dollar, down a little from Friday's close of 121.36 yen.
The euro also fell further against the yen, trading recently for 108.09 yen per euro, down from 108.52 yen at last week's close. The
European Central Bank
is scheduled to meet again on Thursday, but there's little hope that it will cut interest rates, despite pressure from outside the euro zone. The ECB is the only major central bank that has not lowered interest rates this year in response to the global economic slowdown. The
International Monetary Fund
and other governments have harshly criticized the ECB for not doing so.
The euro was trading down at $0.8907 from Friday's close of $0.8924.
The other major currencies hardly moved against the dollar this morning. The British pound was marginally lower, trading for $1.4386 from $1.4388 at last close. The Australian dollar was also below Friday's close by a minimal amount, pricing this morning for $0.5184, down from $0.5189 at last close.
The U.S. dollar was down just slightly against the Canadian currency today. The U.S. dollar was recently worth C$1.5341, down barely from C$1.5348 at last close.
Back to top