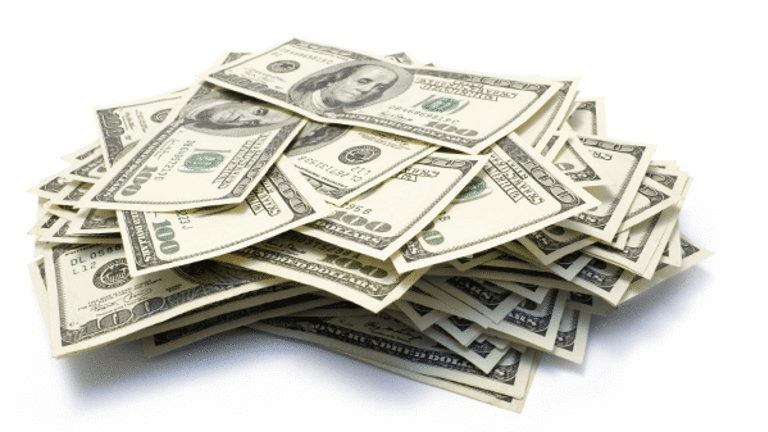 Currencies: Investors Have Yen for Rally
Japanese officials talk intervention, and the markets listen.
If a picture's worth a thousand words, how much is a word worth? Well, a lot, as illustrated by commentary from Japanese officials earlier in the week that continues to fuel the yen's recent rally against the dollar.
On Monday, Finance Minister
Kiichi Miyazawa
said that the recent decline in the yen was too fast, and that the government may intervene if it continues. Other officials echoed that sentiment over the following days, each time sparking a small rally in the yen. Largely based the possibility of intervention into the forex markets, the yen continues its recent upswing today.
Also, a long-awaited economic package is
finally
supposed to be unveiled in Japan tomorrow. The package is the next attempt at reviving Japan's ailing economy. Ahead of this announcement, there is a rumor that several large holders of dollar/yen were unwinding, further depressing the dollar.
The dollar most recently was trading for 124.30 yen per dollar in a quiet market, down from yesterday's closing price of 125.26. The dollar has experienced a massive run-up against the yen in recent months as the Japanese economy slid further toward recession.
Out of the U.S. this morning,
rose by 18,000 last week, pushing the total up to 383,000. The currency markets were unaffected by the data, and the euro slipped just a little back to $0.9003. This is down slightly from where the euro closed trading yesterday, at $0.9011.
The euro also is feeling the harsh reality of the yen rally this morning. The euro slipped most recently to 112 yen per euro, down from where it closed yesterday at 112.84.
The
Bank of England
cut its key interest rates by 25 basis points today, as the wave of economy-boosting rate reductions continues. The U.K. cut is having little effect on its currency, as the pound sits just barely higher against the dollar than it did yesterday. The pound was most recently trading for $1.4332, just marginally off $1.43327 at last close.
The Australian dollar also is barely changed in today's quiet market. The Aussie buck was most recently trading for $0.4905, up from $0.4891 at Wednesday's close.
The Canadian dollar is down a little against its U.S. counterpart. The U.S. dollar was trading recently for C$1.5750, up from C$1.5731 at yesterday's close.
Back to top