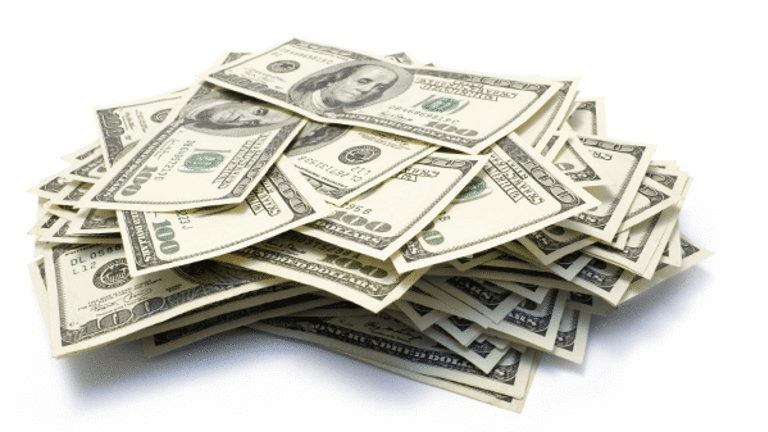 Currencies: Higher Rates, Low Inflation Spurs Dollar Buying
Following through on yesterday's solid dollar rally, the forex market has continued to buy the U.S. currency overnight. The general market sentiment is that the combination of rising U.S. interest rates, modest inflation and a strong economy make the dollar a fairly sure bet.
At the close in New York yesterday, the euro was lower at $0.9000. This pattern continued in European trading and the single currency is opening in New York at $0.8930.
The euro lost ground following remarks by Bundesbank council member
Hans-Juergen Krupp
who played down the possible role of intervention to support the euro. The euro is "at a good level" compared with D-mark/dollar levels seen in the 80s, he said. He suggested that intervention would only be useful if exchange rate swings became exaggerated.
On a very different note, the president of the Dutch central bank
Nout Wellink
said that he was worried by the euro's level. "A euro that is too weak for too long can threaten price stability and can harm people's and investors' confidence in the currency," he said.
"The U.S. dollar has fared pretty well as Wall Street has taken it that domestic growth will continue," says Ryan Shea of
Bank One
. "The euro is weighed down by conflicting comments by ministers and it is clear that there are conflicting views. There is no consensus and no strategy," he says.
CPI for the euro zone rose 1.9% year-over-year in April after 2.1% in March.
Dollar/yen has remained largely outside of market movements and is opening a little firmer at 109.95. Euro/yen is losing ground as the euro weakens and is opening at 98.20, more than 1% below last night's close.
As anticipated, sterling has been one of the major losers in the face of a strong dollar and higher U.S. interest rates. After closing down yesterday at $1.4935, the pound has seen a six-year low of $1.4855. Euro/sterling is slightly weaker at 0.5985. Sterling continues to be hurt by the expectation that U.K. interest rate increases will be limited in comparison with the U.S. as British economic growth slows.
U.K. unemployment fell to 3.9% in April, the lowest level in for over 20 years. Growth in earnings slowed to 5.8% from 6.0% in the first quarter of this year.
Dollar/Swiss franc is substantially firmer at 1.7340. The euro/Swiss franc cross is weaker at 1.5490.
In Canada, the U.S. dollar is slightly stronger at C$1.4915. Bank of Canada Governor
Gordon Thiessen
said he welcomed a 50-basis-point rise by the Fed.
Not surprisingly, the Australian dollar has suffered in the rush to buy dollars. After closing at $0.5770, the $A has now fallen to $0.5685.
The New Zealand dollar has also lost ground despite an increase in local interest rates. Currently, the $NZ is at a 15-year low of $0.4610, well off yesterday's close of $0.4725. As expected, the
New Zealand Reserve Bank
hiked its interest rates earlier today by 50 basis-points to 6.50%.
The South African rand has again moved erratically in trading in Johannesburg and is lower at 7.095 after seeing earlier highs of 7.01.