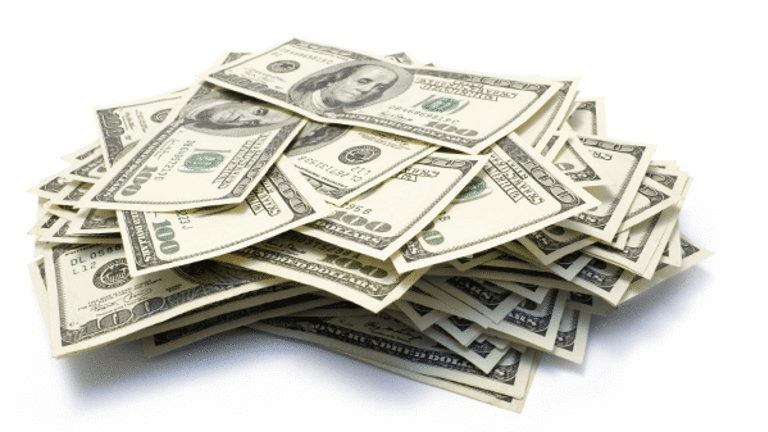 Currencies: Fund Flows out of Euro and Into Yen Benefit Dollar
In another quiet market, the dollar is making gains against the euro and several other major currencies as a result of stronger demand for yen today.
A seemingly strange bit of cause and effect, yes, but the logic works. The end of the Japanese fiscal year is fast approaching, and in preparation, Japanese corporations are repatriating funds, according to
Reuters
. Repatriation entails converting overseas investments back into yen for year-end accounting purposes. This causes a large demand for yen.
This increased yen demand is reflected primarily in euro/yen trading, as in recent weeks the largest outflows of funds from Japan were into Europe, rather than into the U.S. So, when demand for yen grows, the funds come back out of Europe, causing the euro to lose value against the yen. This morning the euro is doing just that. It recently traded for 106.95 yen, down from yesterday's close of 107.66.
The fall in euro/yen precipitates a general weakening of the euro, so the euro is also slipping against the dollar today. The European single currency was recently trading for $0.9307, down from yesterday's close of $0.9380.
Meanwhile, the strength of demand for yen had driven that currency up against the dollar overnight, though it was lately retreating. The yen hit one-month highs against the U.S. currency for the second consecutive day earlier this morning. But the yen's early gains were since lost to the dollar on profit-taking in the early U.S. session, according to
Reuters
. The dollar was recently up on the yen, trading for 114.92 yen, up just marginally from its last close of 114.82.
And the logic continues! The British pound usually plays follow the leader with the eurozone single currency, and so again today the pound is following the euro down in trade against the dollar. The pound was recently trading at $1.4630, down over a penny from $1.4744 at yesterday's close.
Both the Australian dollar and the Canadian dollar are losing value to the U.S. currency also today. The Aussie dollar was trading for $0.5477 recently, down just slightly from $0.5497 at Monday's close. Meanwhile, the U.S. currency was lately trading at C$1.5110, up from C$1.5068 at last close.
In other news, the Israeli shekel hit three-week highs against the dollar as the currency markets await the outcome of the Israeli elections for prime minister today.
Ariel Sharon
, who is expected to prevail, has vowed to take a much tougher stance with the Palestinians and the Middle East peace talks than has
Ehud Barak
, the opposing candidate. Barak has been criticized for his handling of the peace process and his willingness to give up Israeli-controlled land to the Palestinians.
Back to top