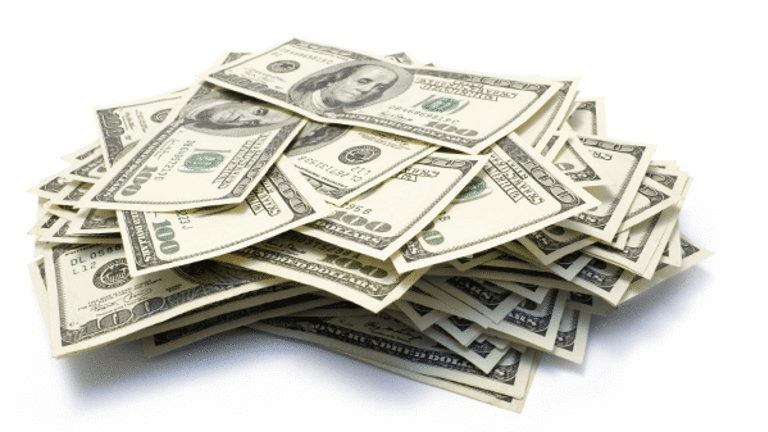 Currencies: Forex Trading Uninspiring Ahead of Fed Meeting
There was little movement in the currency markets over the weekend with participants focused on the probability of a Fed interest-rate increase tomorrow. The majority of forex traders expect a 50-basis-point rise with a smaller group still looking for 25 basis points.
"Fifty basis points is pretty much consensus," says Joanne Collins of
Daiwa SBCM Europe
. "This could damage the stock market, boost the bonds and push dollar/yen to 110," Collins says. "If the dollar benefits we could see the euro back near the lows."
If the Fed only goes by 25 points, "we would expect dollar weakening across the board," Collins says.
The euro has given back some of its gains made on Friday and is beginning the week at $0.9140.
European spokesmen continue to address the issue of possible joint intervention to support the euro. "Central bank interventions can be successful when all major players take part but now one important player, the U.S., is missing," said Bundesbank council member
Hans-Helmut Klotz
.
A further comment by a
European Central Bank
board member focused on the perceived undervaluation of the euro. "I know it's out of fashion to say that the markets are wrong, but that's what I think," said Tommaso Padoa-Schioppa. He stressed the 3.5% growth rate of the euro zone as the major rationale for a stronger euro. French Prime Minister
Lionel Jospin
also said he was confident the euro would appreciate and suggested that once the euro coinage was in circulation it would gain value.
Dollar/yen has again traded quietly and is opening somewhat higher at 109.35. Euro/yen is higher at 99.95.
The pound has remained steady and is opening at $1.5120. Euro/sterling has weakened slightly to open at 0.6040.
Dollar/Swiss franc has moved lower in parallel to the euro and has opened at 1.7015. The euro/Swiss franc cross is little changed at 1.5550.
U.S. dollar/Canadian dollar is virtually flat at C$1.4870.
The Australian dollar has continued to look very soft and is at 20-month lows of $0.5740. The New Zealand dollar is near 14-year lows at $0.4740.
The South African rand has held better levels below 7 and is currently at 6.9950.