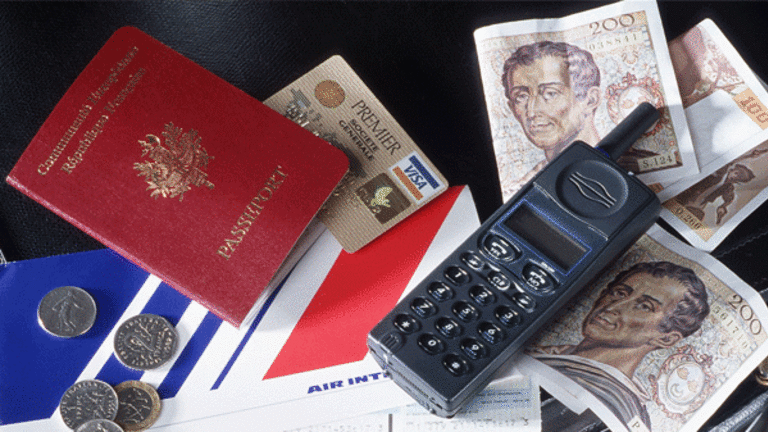 Currencies: Euro, Yen Hurt by Index Reweightings
The euro felt the hard end of the
Morgan Stanley Capital International
index reweightings this morning, with further pain in the outlook.
The MSCI indices underwent rejiggering both in terms of equity constituency and country weightings over the weekend, with the shift largely moving towards U.S. and U.K stocks and away from those of the eurozone and Japan. Japan and Europe's large government investment stakes in private companies is one of the main reasons for this move.
The indices are tracked globally by about $3.5 trillion in funds, all of which will now need to shift their investments to match the indices' new components. The euro has already partially felt the effects of the reweighting, having fallen this morning to $0.8759, from $0.8812 at the close of last Friday's market. The euro also fell sharply against the yen -- which was left relatively untouched by the MSCI component change -- pricing recently at 107.79 yen per euro, down from Friday's close of 108.77 yen per euro.
The MSCI reweightings were "clearly a minus for the euro and the yen," said Jamie Coleman, the managing foreign exchange analyst at
IFR/Thomson Financial
.
Most funds have not had the opportunity yet to readjust their components -- the euro is expected to continue to fall after they do.
The yen strengthened slightly against the dollar overnight, as the U.S. currency recently traded for 123.11 yen per dollar, down from 123.52 yen per dollar at last close.
The British pound also firmed against the euro overnight as its equity stake in the MSCI indices was raised, but was little changed against the dollar, which also benefited. The pound traded most recently for $1.4378, down just slightly from $1.4392 at last close.
The dollar bloc currencies were relatively unchanged in trade today, as a dearth of news over the weekend left little to instigate any movement. The Australian dollar barely shifted to $0.53, off from $0.5299 at Friday's close. The U.S. dollar was most recently worth C$1.5336, marginally off from C$1.5333 at the close of last week.