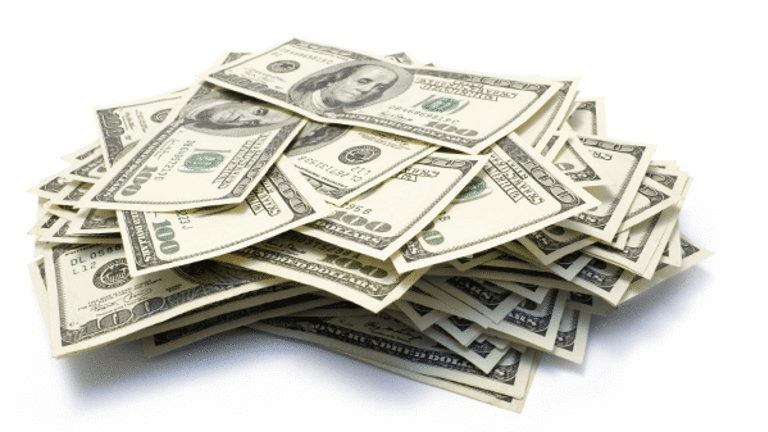 Currencies: Euro Trades Higher as ECB Turns Vague About Intervention
The euro moved up 0.5% from $0.8400 to $0.8450 at the opening, its rise music to the ears of the
European Central Bank
. Earlier in the week ECB President
Wim Duisenberg
had been held responsible for the euro's worrisome slide below $0.8400 after an overly blunt comment in the press regarding the possibility of further
G7
intervention (he indicated that it was unlikely).
After these events, it's no surprise that at yesterday's ECB press conference, Duisenberg was careful to play down the currency's problems. The central bank clearly hopes that lowering the level of market attention toward the euro will allow the currency to generate confidence and begin to live up to the assertions of fundamental strength constantly repeated by euro-zone ministers.
Today other spokesmen have picked up the theme and so far the low-key approach is working. For example, German Finance Minister
Hans Eichel
stressed the contribution of the euro to boosting internal trade and investment within the zone. "The momentary weakness in the external value of the euro is of little significance for this -- I consider this weakness to be only temporary," he said to a banking conference in Bremen.
"I think we'll see a day of consolidation ahead of the weekend," said Alex Beuzelin of
Ruesch International
.
French industrial production rose 1.6% in July/August, well above market expectations of a 0.6% rise. This solid performance went some way to offsetting yesterday's weak
Ifo
business confidence data from Germany.
Attention has shifted this morning to further bad economic news from Japan. The
Kyoei Life Insurance Company
, the 11th largest in Japan, filed for court protection, following the example of
Chiyoda Mutual Life
last month. Dollar/yen has edged higher to 108.75, adding to yesterday's gains.
"As far as the yen goes, we've seen a gradual up move. Today's move is related to the Kyoei Life bankruptcy --but I think the upside is limited," Beuzelin commented.
Dollar/Swiss franc is lower, in parallel with the dollar's weakness against the euro. Currently the currency is quoted at SF1.7810.
The pound is trading firmer at $1.4460. Euro/sterling is now solidly above yesterday's record low at 58.40 pence. U.K.
grew 0.7% in the third quarter and annualized growth slipped to 2.9% from 3.3%. These numbers were in line with market views and suggest that the U.K. economy is slowing in line with
Bank of England
strategy.
The Canadian dollar is stronger around C$1.5090. Canadian consumer prices rose 0.4% in September, largely driven by higher fuel prices. Annual inflation is running at 2.7%.
The Australian dollar is firmer at $0.5285, now well above the record low set earlier this week at $0.5152. Positive comments from rating agency
Standard & Poors
helped the currency, as did weekend position squaring. "There has been a certain amount of short-covering ahead of the weekend," said Richard Franulovich at
WestPac
in London.
The New Zealand dollar is also higher at $0.4010, benefiting from the Aussie's gains.
The South African rand is consolidating at better levels after Wednesday's record low of 7.71/dollar. Today the rand is trading at 7.63 as the euro shows some resilience.
Back to top