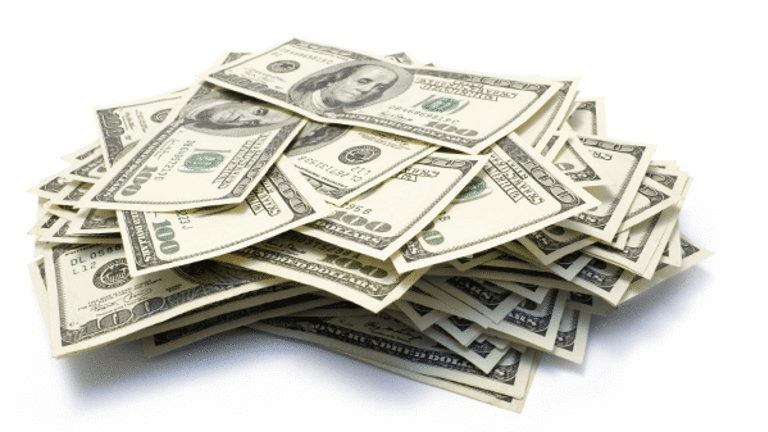 Currencies: Euro Gives up Morning Gains as Traders Await Danish Referendum
At the end of the day, the euro relinquished most of its morning gains, falling back to $0.8830. Trading is nervous and choppy, with the market unwilling to make any significant moves ahead of tomorrow's
eurozone referendum in Denmark.
A Wednesday evening poll on the referendum indicated the "no" votes leading "yes" votes 46% to 44%, with 10% still undecided. An informal survey of European economists suggested that a vote against adopting the euro would leave the eurozone currency about 4% lower than would a vote in favor. This is a somewhat greater impact than that suggested from interviews with individual traders, who see the likely impact limited to about 1% either way.
The market was not affected by today's U.S.
durable goods orders
(
definition |
chart |
) for August, which rose 2.9% after a 13.1% fall in July.
Similarly, slight upward revisions to the
Consumer Price Index
(
definition |
chart |
) announced today by the U.S. Labor Department were not seen as significant. (
TheStreet.com
wrote a separate story on this
revision.)
Traders are divided on the likelihood of
European Central Bank
intervention if the referendum is rejected. Intervening when a currency is actually falling is often unsuccessful. "It wouldn't be wise for the central banks to intervene if the market thinks it has information that needs to be repriced," says Malcolm Barr of
Chase
. "The next bout of intervention should be distanced from the referendum," he believes.
Dollar/yen stabilized in the afternoon to close at 107.30. It is clear that the
forex market is not convinced that the Japanese economy is in a real recovery phase. Japanese retail sales for August fell 1.3% from the year earlier, the 41st successive month of decline. Assertions from government spokesmen that the economy is turning around continue to fall on deaf ears.
The euro's softness in the afternoon allowed the euro/yen cross to slide back towards its lows for the day --around 94.75 yen. As Jonathon Bayley of
Paribas
noted this morning, Japanese exporters are using any rallies as an opportunity to sell their euro holdings.
Sterling is lower at $1.4645, with the euro losing ground vs. the pound, at 60.25.
Dollar/Swiss franc has continued to recover from earlier lows of SF1.7170 and is closing at SF1.7240. The euro is weaker vs. the Swiss franc at SF1.5225.
The Canadian dollar is the surprise loser of the day, dropping a penny from its highest levels. The fall was not seen as related to any particular economic event but was triggered by significant selling of Canadian dollars vs. euros in the interbank market and by some selling of Canadian dollar futures on the
International Monetary Market
.
"It broke out of its recent trading range at C$1.4925 and moved through key levels at C$1.4950 and now 60," said Mark Abbott of
Societe Generale
in Montreal. "We can target C$1.50 now," he added.
Abbott doesn't see any specific reason for today's move. "There's talk of a November election, but that's not a reason to sell the Canadian dollar." At the close Canada was at C$1.4960.
The Australian dollar stayed in a narrow range all day and is now closing at the upper end of its range at $0.5515. The New Zealand dollar is firmer at $0.4170.