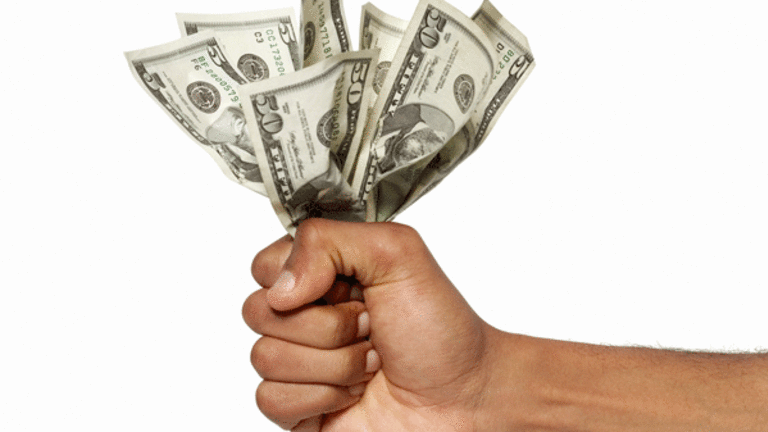 Currencies: Euro Falls Anew
Easter's over. Time to start beating on the euro again.
With European traders back at their desks from the Easter break, forex markets are back to beating on the beleaguered euro.
In Europe the euro fell to new record lows vs. the dollar, with sentiment towards the single currency remaining very negative. The euro opened 1% lower in New York at $0.9295 after seeing a series of new lifetime lows overseas. The euro has now recorded a decline of 20% since inception in January 1999. Neither the erratic performance of U.S. equity markets nor the expectation of a possible
European Central Bank
rate rise on Thursday were able to support the euro in the face of overwhelming market pessimism.
"The move is really driven by technicals and there is no support until 90 cents," said Tamiko Bayliss of
Commerzbank
in London. " The market is waiting for the
European Central Bank
to intervene but they are not going to do that. The ECB has made it clear that they are not entirely happy with the value of the euro but they are not going to try to manage it. It's not the same as the yen," said Bayliss. Along with other observers, Bayliss feels that the dollar is still able to attract investment flows despite the volatility of the major indices, but the euro zone is seeing such flows diminish.
Dollar/yen is little changed at the opening at 105.40, barely affected by the dollar's strength against the euro. Euro/yen saw record lows at 98.00.
"The yen has stabilized after rating agency
Moody's
denied rumors that it would downgrade Japan's sovereign debt rating this week," said Geraldine Concagh of
Allied Irish Bank
. "Now that that has been denied, the focus has turned back to the weak euro," Concagh said.
U.S. dollar/Canada is marginally lower at C$1.4750. Traders feel that the U.S./Canada cross does not have the momentum to breakout of current ranges.
Dollar/Swiss franc has now edged substantially higher in reflection of the dollar's rise and is opening around SF1.6890 compared with yesterday's close at SF1.6725.
Sterling is trading a little weaker around $1.5760. Euro/sterling has weakened to record lows at 58.95 pence.
The extended holiday in Australia means Sydney markets are closed until Wednesday. That's left the Australian dollar steady in thin trade.