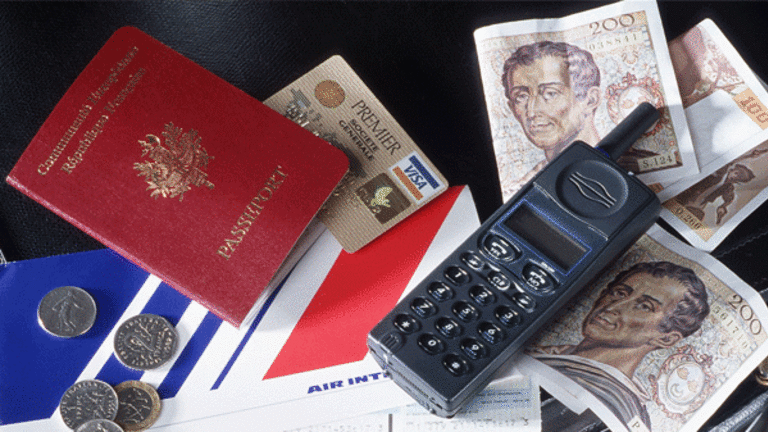 Currencies: ECB Leaves Rates Intact as Expected
As was expected, the
European Central Bank
left the key euro zone interest rates unchanged when it met early this morning. Recent data out of several euro-zone countries seemed to herald inflation, prompting the ECB to hold rates steady today.
The ECB is only major central bank that has not cut rates this year in an attempt to reverse the global economic slowdown. The euro was gaining slightly in the post-ECB meeting hours, recently hitting a price of $0.9009, up a bit from its last close Wednesday of $0.8962.
With the election of
Junichiro Koizumi
to president of the
Liberal Democratic Party
in Japan, effectively making him the next prime minister, focus has turned to his cabinet appointments. Elected largely as a reform candidate, with hopes of pulling Japan out of its long economic rut, his cabinet nominations were disappointing analysts this morning. The yen was slipping a bit as a result, as the dollar traded most recently for 122.28 yen, a little higher than its last trade yesterday of 122.14 yen per dollar.
And the combined result of a bit of euro strength and a little yen weakness this morning was giving the European single-currency a rise over the Japanese coin. The euro was most recently worth 110.14 yen, up from yesterday's closing price of 109.51 yen per euro.
The dollar lately was mixed in trading against the other major currency players. The British pound was gaining slightly on the dollar following this morning's U.S. unemployment claims report, which showed a rise of 408,000 jobless claims for the week ending April 21. The pound rose to $1.4417, up from $1.4390 at yesterday's market close.
The Australian dollar was also rising slightly against the U.S. currency, lately trading for $0.5076 after having closed yesterday at $0.5045. The U.S. dollar was up slightly on the Canadian dollar, lately worth C$1.5438, slightly higher than Wednesday's closing price of C$1.5426.
Back to top