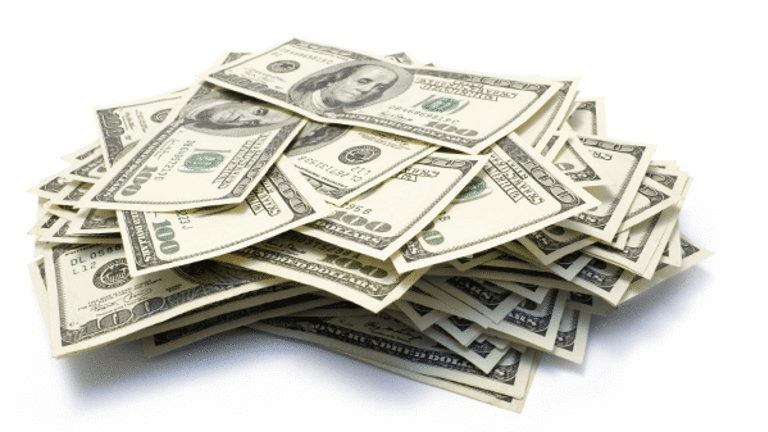 Currencies: Dollar Edges Higher
There's more negative news out of Japan, decent data out of the euro zone, and nothing of note from the U.S. The foreign exchange market's reaction? Not much.
In what is shaping up to be a quiet morning in currencies, the dollar is firming slightly against most major currencies.
In recent days, repatriation of yen by Japanese corporations as they near the end of the fiscal year has given the yen a boost up. Japan has been hit by a series of data that speaks about the country's weak economy. And the Nikkei 225 just hit a 28-month low. "Weak Japanese data will lead to a weak yen; with the repatriation of yen, you get this push/pull situation at times," said Jamie Coleman, managing foreign exchange analyst at
IFR/Thomson Financial
. "These flows will often times offset each other."
The offsetting action provides for little motion in the currency. The dollar was recently down on the yen, trading for 116.00 yen per dollar from 116.35 yen per dollar at yesterday's market close.
Light trading in euro/dollar today has led to a small boost in the dollar over the European single currency. Coleman noted that this may be a result of some "exotic options" that are due to expire today. Once that happens, the euro may jump back up. But, he also said, there is "some momentum to the downside," which will likely offset any real movement in the euro against the dollar today.
The euro was recently trading at $0.9216, down from yesterday's close of $0.9278. It's generally gained in the past few months as the economy has slowed in the U.S.
The latest German industrial output data, released this morning, presented a positive set of numbers that helped push the euro up on the yen. The euro/yen was recently trading at 106.93, down almost a full yen from 107.92 at yesterday's close.
The
Bank of England
lowered its key interest rate by 25 basis points, a move that was widely expected. With the rate cut fully priced into the market, the fall in U.S. dollars per British pound "is as much an effect of the fall in the euro as of anything else," Coleman said. In light trading today, the pound fell to $1.4500 from $1.4514 at Wednesday's close.
The U.S. currency is making upward, albeit small, gains on both the Australian dollar and Canadian dollar. The Aussie currency was recently at $0.5427, down from $0.5452 at the last close. The U.S. dollar was trading for C$1.5104 most recently, up marginally from C$1.5095 at yesterday's close.
My heart's pounding from the excitement.
Back to top