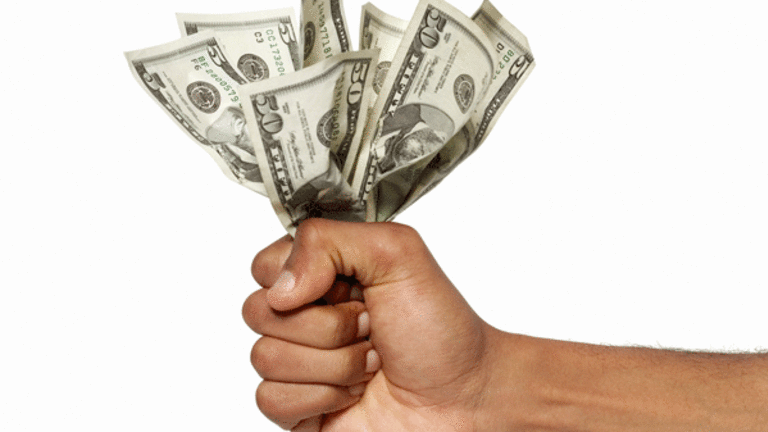 Currencies: Dollar Continues to Surge Despite Stocks' Slump
Despite stock market woes, the dollar was stronger against most major currencies today. After another selloff in equity markets worldwide, the U.S. dollar gained ground against the struggling euro. It was slightly weaker against the yen, but still trading at a level historically associated with dollar strength.
The euro hit two-week lows against the dollar overnight after European equity markets sold off on profit warnings from names such as
Siemens
(SI) - Get Report
. In addition, Ernst Welteke, president of the
Bundesbank
, Germany's central bank, didn't help matters after saying in an interview Tuesday that the
European Central Bank
would be best advised to take a "wait-and-see" approach on interest rates.
Clearly officials there are more sanguine than the
Federal Reserve, which is expected to cut the
fed funds rate next Tuesday by 50 basis points. The ECB's last change in interest rates was Oct. 5 last year, when it raised the short-term rate to 4.75% from 4.5%. The euro lately traded at $0.9207, down from $0.9285.
Meanwhile, the Japanese yen continued to display weakness. Lately, the dollar weakened against the yen, dropping it to 120.11 from 120.38, but it's been strengthening in recent weeks as Japanese policymakers, without many options, struggle to help lift their economy out of its current maelstrom. Currently, the short-term lending rate in Japan is 0.15%, last cut 10 basis points on Feb. 28.
The dollar was better against most other major currencies. The British pound lately bought $1.4521, down from $1.4636 the previous day, while the Australian dollar was lately worth $0.5035, down from $0.5090 yesterday. Meanwhile, the dollar weakened slightly against the Canadian dollar; it was lately worth C$1.5455, down from C$1.5520 yesterday.