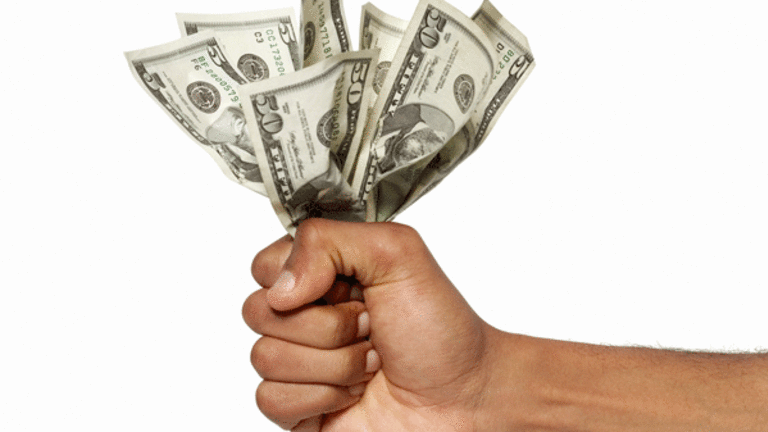 Publish date:
Currencies: Dollar Continues to Slip as Economy Slows
The dollar continues to weaken as a result of the faltering U.S. economy.
With new data about the growth slowdown in the States reported almost daily, there remains no certain bottom in sight to the tumbling stock markets. As a result of yesterday's
National Association of Purchasing Management
(NAPM) report on the production slowdown, both the
Nasdaq and
Dow wilted under triple-digit losses.
"There's enough of a theme in the backdrop to keep the
currencies market moving," said Malcolm Barr, senior European economist at
J.P. Morgan Chase
in London, referring to the recent concerns about the faltering U.S. and Japanese economies. This has been detrimental to the U.S. dollar and the Japanese yen, subsequently propping up the 12-country unified euro.
Referring to the strong resiliency of trends in the currency markets, Barr said, "The market has had this kind of character for a while -- you get a theme and you need a big change to actually shift the directions of the market."
With no news positive enough to alter the direction of the dollar, the U.S. currency continues to lose value against other major currencies.
The euro posted new five-month highs versus the dollar again today, as well as new 10-month highs versus the yen. The euro has posted new 10-month highs versus the yen each day for the past week.
Still, overall, Barr said the market is "reasonably quiet" today, that it is "really the overhang of moves from before
Christmas
."
The euro was most recently trading at $0.9515, up from yesterday's close of $0.9496. The euro/yen cross, continuing its steep uphill climb, was recently at 108.80, gaining ground since its last close of 108.71.
The dollar, more significantly, is down against the yen this morning. The dollar has been making steady gains against the yen in recent weeks, as a result of beliefs that the slowdown in economic growth in Japan is much worse than that in the U.S.
This morning, though, the dollar is falling on the yen, recently trading for 114.29 yen, down from yesterday's close of 114.50.
The dollar is slipping against other major currencies as well. The British pound is making slight gains on the dollar, trading for $1.5056, up from its last close of $1.50. The Australian dollar is firming against the U.S. currency as well, up from a close yesterday of $0.5594 to $0.5631 this morning.
The Canadian dollar once again is bucking the trend against other major currencies, losing value versus the U.S. currency. The Canadian buck made gains right after the NAPM report yesterday but has slipped today. The U.S. currency was most recently at C$1.4956, up from C$1.4914 at yesterday's close.
Back to top