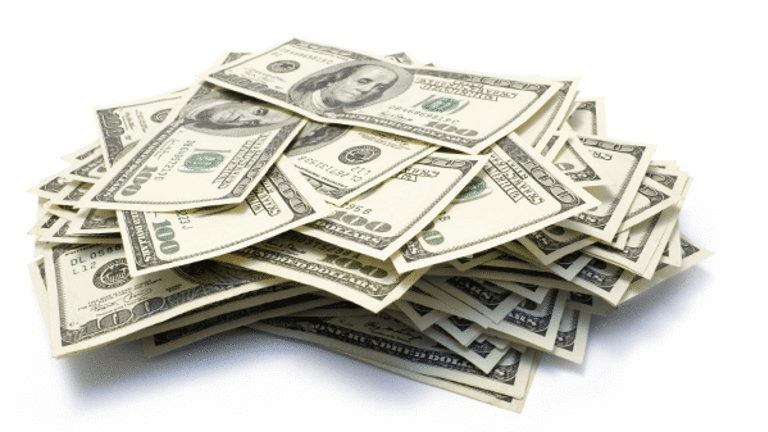 Currencies: Dollar Continues to Slip Against Euro Amid Slowdown Concerns
The dollar fell to new two-week lows against the euro for the second day in a row this morning as a result of continuing worries about the falling U.S. stock market and slowing economic growth.
The
Nasdaq Composite Index slipped again yesterday. Pre-open Nasdaq futures are down, indicating possibly another down day, which does not bode well for the dollar. More recently, the U.S. third-quarter GDP report was revised lower yesterday, further contributing to the dollar's weakening, although the report did beat revision expectations.
"The dollar's been under pressure for a week or so," said Seth Garrett, managing director of Global Trading at
Credit Suisse First Boston
, accounting for the continuing movement of the euro up against the dollar. Garrett said that the 0.94 resistance level for the euro/dollar is still a ways off, in part because of remaining structural problems in the European unified economy and outflow of M&A from Europe.
The euro could feasibly hit the $0.87 - $0.88 range in the next couple days, according to Garrett. The euro was trading at $0.8685 this morning, up from $0.8574 at yesterday's close and a two-week high against the dollar.
The yen is also continuing to gain value against the dollar. With the
Nikkei 500
gaining value yesterday, the dollar/yen cross was recently at 110.81 this morning, down from 111.26 at the close of the market yesterday. Despite this, "some believe that Japan's investor base is fully hedged, and may want to unwind on some U.S. assets," Garrett said. This would increase demand for dollars, bringing up the dollar/yen cross. The euro/yen is trading at 96.35, up from yesterday's close of 95.31.
Canada's currency reversed directions again this morning, gaining a bit on the U.S. dollar. The U.S. dollar was trading at C$1.5395 this morning, down from C$1.5435 at yesterday's close.
The Australian dollar is also moving up slightly against the U.S. dollar this morning. It was most recently at $0.5251, up from $0.5209 yesterday. By contrast, the British pound is down this morning, trading at $1.4211, slightly weaker than yesterday's close at $1.4227.