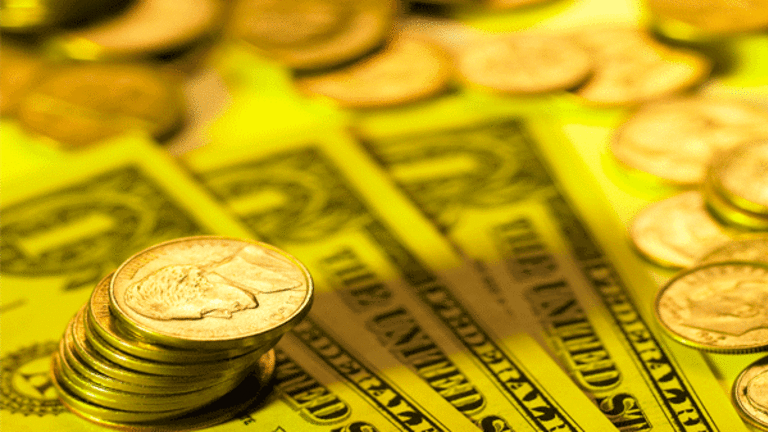 Currencies: Dollar Climbs Over Bad Productivity Report
The dollar shook off yesterday's poor productivity data and continued to gain this morning as the both the euro and yen got even weaker.
The eurozone's own weak productivity report, from Germany this morning, was well below expectations, once again increasing worries over the current and future state of the eurozone economy. As the dollar continued to strengthen against the single currency, the euro fell to $0.8835, down from yesterday's close of $0.8851.
The
Nikkei 225
stock average fell another 1.4% overnight as hopes subside for governmental and economic reform in Japan. The Japanese stock markets had gained over 3% and the yen had strengthened after the election of
Junichiro Koizumi
, the new prime minister. But in the past two days, pessimism about any real changes has pushed both the Nikkei and the yen back down. The dollar traded up this morning at 121.92 yen per dollar, after having closed yesterday at 121.23 yen. The euro also strengthened against the weaker Japanese currency, trading most recently for 107.75 yen per euro, up from 107.24 yen at last close.
The British pound is gaining on the dollar today ahead of tomorrow's meeting of the
Bank of England's
Monetary Policy Committee. The BOE is largely expected to cut interest rates by 25 basis points tomorrow, and some even predict a cut of 50 basis points. Expectations of a rate cut sent the pound higher lately to $1.4198; it closed yesterday at $1.4261.
Meanwhile, the dollar fell against the other members of the dollar bloc. The Australian dollar gained to $0.5200 from Tuesday's close of $0.5161. The U.S. currency slipped against the Canadian dollar, trading most recently for C$1.5382, down from C$1.5417 at last close.
Back to top