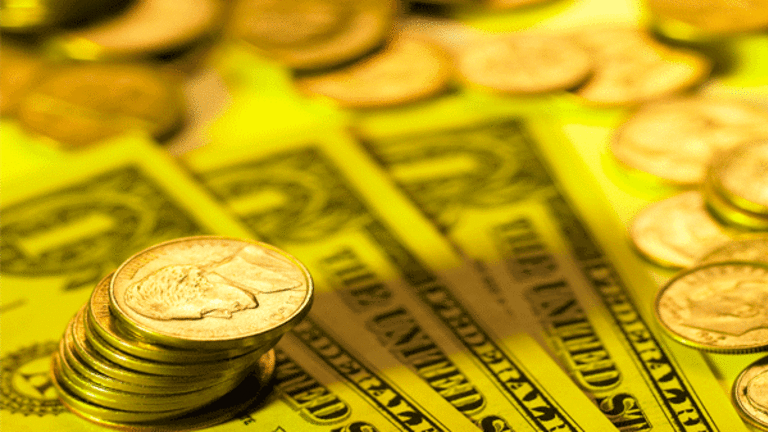 Currencies: Beleaguered Euro Resumes Slide Against Dollar
The French president and the Bank of France governor offer verbal support to the single currency, to no avail.
After an active two-way market Friday, the euro has resumed its slide and slipped 40 points lower in New York this morning. The forex market is quiet with no major news items due this week and traders do not expect much in the way of sharp moves.
The
G20
meeting of finance ministers of the world's leading economies is taking place in Montreal but is not expected to cause much impact on forex trading. While traders continue to be wary of the risk of further intervention to boost the euro, no intervention is expected at these levels. "I can't find anyone who's excited by the G20," said Nick Parsons of
Commerzbank
.
The euro is now slipping down towards recent lows once again. "There's a gradual erosion," said Parsons. The single currency saw earlier highs of $0.8420 but is now trading around $0.8370.
French President
Jacques Chirac
and
Bank of France
Governor
Jean-Claude Trichet
have both offered verbal support for the single currency. Chirac simply said the euro was not a cause for concern for the
European Union
but Trichet was more positive. "A strong euro is in the interest of the European economy," he said in a radio interview.
Attention has stayed with the yen, with modest selling pressure still apparent. Dollar/yen has traded around the 109/dollar level over the weekend and is opening at 108.60. "There's a lot of reluctance to push above 109.10," said Parsons. However, if that level breaks, he anticipates that a solid move higher could follow.
Dollar/Swiss franc is opening higher at SF1.7920 and is unchanged vs. the euro at SF1.5010.
The pound is firmer at the opening at $1.4535.
Euro/sterling is again lower at 57.50 pence, a 1% decline overnight. The euro is at five-month lows vs. the pound as Mideast tension and oil price concerns make the U.K. something of a haven buy.
The Canadian dollar is little changed around C$1.5125 in quiet trading.
The Australian dollar has maintained its more positive note of Friday and is now back at the $0.5300 level.
The New Zealand dollar is fractionally firmer at $0.4015, in line with the stronger Australian dollar.
The resignation of the Polish central bank chief
Hanna Gronkewicz-Waltz
had little impact on the zloty, which is slightly higher at 4.70/dollar.