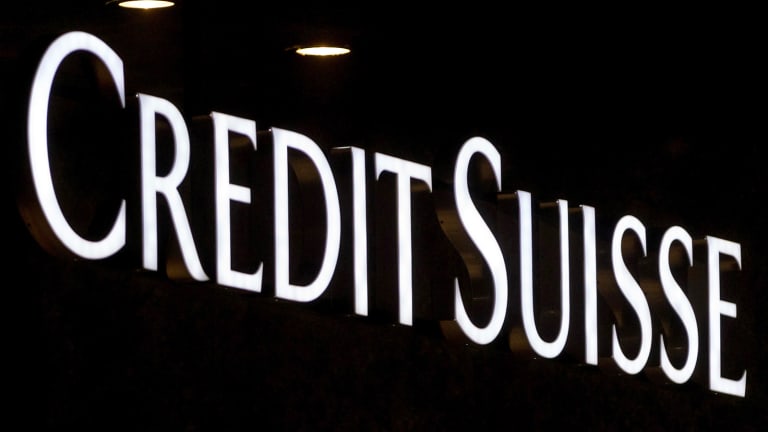 Credit Suisse Bankers Got Secretaries to Do Their Compliance Training
Three bankers in the Swiss bank's loan-bundling unit got administrative assistants to complete required compliance training courses on their behalf. As punishment, they had to give back a portion of their 2015 bonuses.
Every big Wall Street firm has an extensive compliance program, with elaborate protocols and training programs designed to make sure investment bankers, stockbrokers and bond traders understand the rules around no-nos like unauthorized trading, money laundering and terrorist financing.
Many of the rules are designed to protect customers against abuses or help banks avoid big fines from authorities.
But at the Swiss bank Credit Suisse AG (CS) - Get Credit Suisse Group AG Report , a few senior executives in New York simply got their secretaries to complete the training exercises for them, regulatory filings show.
Over a period from 2013 through 2015, three leaders of an industry-leading Credit Suisse unit that packages mortgages and other loans into securities for sale to investors were forced to give back a portion of their 2015 bonuses after the firm realized they had failed to complete required "eLearning modules" - computer-based training programs designed to keep employees up-to-date on the latest rules and procedures.
Instead, according to Finra filings, they gave their logins to administrative assistants to complete the required courses on their behalf.
The executives' corner-cutting on compliance adds to the embarrassment and regulatory headaches for Zurich-based Credit Suisse, which has had to pay billions of dollars of fines to U.S. authorities in recent years over a wide range of allegations, including mis-selling of mortgage-backed securities, deficiencies in its anti-money-laundering program, front-running clients on foreign-exchange trades and violating U.S. sanctions by secretly funneling money from Iran through American banks. In 2014, the bank pleaded guilty of conspiring to assist U.S. customers in presenting false income tax returns to the Internal Revenue Service, agreeing to pay $2.8 billion to resolve the matter.
A spokeswoman for Credit Suisse said in an e-mailed statement that the bank cooperated fully with Finra's recent investigation.
"Continuing education is a high priority for the bank across all divisions and geographies," according to the statement. "We take all program completion by employees extremely seriously."
The executives include Jay Kim, head of securitized products, and Michael Dryden, global head of asset finance, who both joined Credit Suisse from the London-based bank Barclays Plc (BCS) - Get Barclays Plc Report in 2011. The third is Peter Sack, a specialist in mortgage-backed securities, who has worked at the bank since 2001. None of them returned a call for comment.
Finra's findings, dated Jan. 29, were disclosed in the executives' respective broker-licensing records. 
In Kim's case, he allowed administrative assistants to complete at least five eLearning modules for him over a period from June 2013 through February 2015, according to his record.  
"Among the eLearning modules he permitted others to complete were his 2014 annual compliance certification, `Unauthorized Trading Awareness and Education Certification,' `Understanding Money Laundering, Terrorist Financing, Sanctions and Corruption' and training on `Global Records Management,'" the record shows. 
It's a reputational blow for Credit Suisse's loan-bundling team, which in 2017 held the top spot in underwriting asset-backed securities and residential mortgage-backed securities, with an 11% market share, according to a recent article in the industry publication International Finance Review.
"Not only are we doing strategic transactions, not only are we doing new deals for folks, but we are No. 1 as well," Dryden was quoted in the article as saying.
The bank has required Kim and Dryden to give back 20% of their 2015 bonuses, while Sack had to give back 10%, according to the filings. The Credit Suisse spokeswoman declined to disclose the size of the bonuses. 
The executives also got disciplinary letters from the Zurich-based bank, and they now have to undergo selected training programs.
All by themselves.