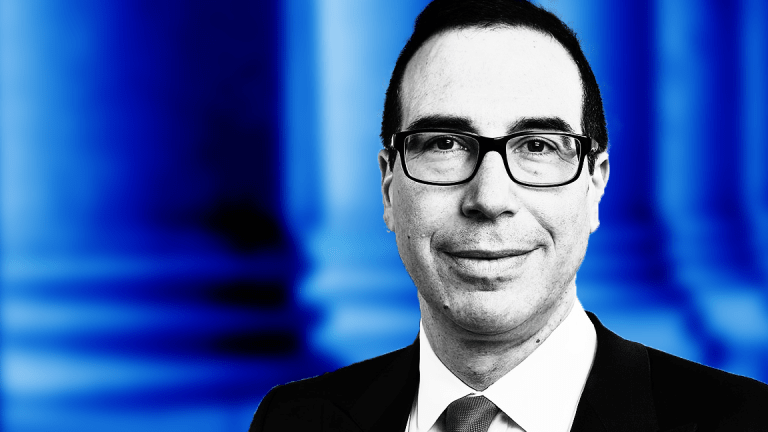 Cramer: Mnuchin's Breath of Fresh Air
He told the truth about a weak dollar being good.
You know what's a breath of fresh air? The comments by Secretary Mnuchin about a weak dollar being good.
Now the comments have been subsequently walked back. But that doesn't matter. He told the truth. Every company in the S&P 500 would say the same.
The president was on message, too: if you build here, you will do better. Of course that also means if you don't build here, you will do worse.
The fact that somehow that's "Davos like" is just as false as Mnuchin's comments. What's incredible to me is that leaders from the rich countries are forever trying to help the poorer countries through redistribution of wealth. President Trump is saying "if you play ball and put factories in the United States and take our product we will help you." That's America first, world second. It's been the other way around and, frankly, it really hasn't worked well for the manufacturing base even as it has helped the consumer in terms of lower prices.
Is it wrong to admit what's really going on? That a strong dollar has hurt us? That dumping has hurt us. I don't think so. But it sure isn't Davos-like, is it?
(This article originally appeared at 10:55 ET on Real Money, our premium site for active traders. Click here to get great columns like this from Jim Cramer and other writers even earlier in the trading day.)
More of What's Trending on TheStreet:
, which Cramer co-manages as a charitable trust, has no positions in the stocks mentioned.