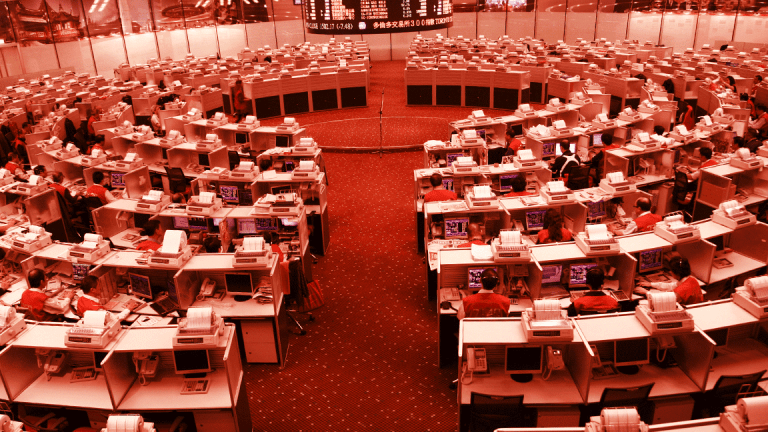 Nice boost for China.
China's biggest blue-chip stocks will be added to benchmarks pegged to more than $1.6 trillion in investment funds next month, index provider MSCI said late Monday, in a move that is likely to ignite renewed interest in equities in the world's second-largest economy.
MSCI will add the stocks of 234 China-based companies to its closely-watched Emerging Market Index on June 1, using a two-step process that is expected to be completed by September. The move means the yuan-denominated stocks, known as 'A shares', will initially comprise around 0.39% of the Emerging Markets index, a figure that could drive between $20 billion and $300 billion in new share purchases as investors seek to replicate the benchmark in the coming years.
The MSCI inclusion, while only a small portion of the 3,564 'A share' stocks -- worth more than $5 trillion -- listed in China nonetheless represents a major step towards opening the country's equity market to foreign capital. To date, non-Chinese investors only hold around 2% of the total market value of stocks listed in Shanghai and Shenzhen. 
Market regulators, however, appear keen to facilitate any new investment drive, with both the Hong Kong Securities and Futures Commission and the China Securities Regulatory Commission agreeing last month to increase the daily limit on mainland shares purchased from Hong Kong -- or vice-versa -- to 52 billion yuan ($8.18 billion).
The decision comes amid both a raft of efforts from Beijing to open its economy to foreign investors, and prevent the flow of domestic capital abroad, while convincing its biggest trading partners, including the United States, to allow it more time to address persistently high surpluses that many say is a result of a tightly-controlled foreign exchange policy that artificially weighs on the value of the yuan in international markets. 
The MSCI move, however, hasn't supported China's stock market so far this year, at least on the basis of a 3.52% year-to-date decline for the Shanghai Composite Index compared to a 0.9% gain for the Emerging Markets index over the same period.
Saic Motor Co. Ltd., the China-based partner to General Motors Co. (GM) - Get General Motors Company (GM) Report is one of the biggest individual names that will be added to the index next month, and could provide a key benchmark for expansion in the world's biggest car market. Kweichow Moutai is another notable inclusion, and although the liquor maker's 'Flying Fairy' brand is a ubiquitous name in China, it's relatively unknown outside of the Asia region despite it being the world's most valuable spirits group with a market cap of just under $150 billion.
Quingdao Haier, which bought the Louisville, Ky.-based appliance division of General Electric Co. (GE) - Get General Electric Company (GE) Report two years ago, is another blue-chip addition to the MSCI index. The world's biggest white goods maker recently announced plans to list 400 million shares, worth around $1 billion, on the newly-developed D-shares market in Frankfurt, a platform designed to open European investment cash into Chinese companies.