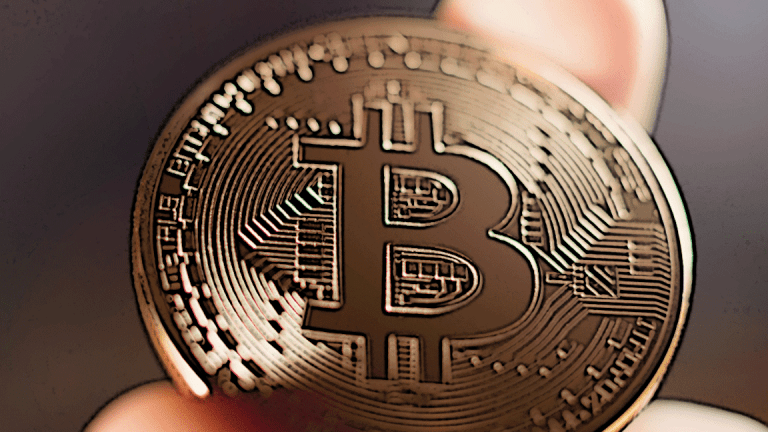 Charities Adopt Bitcoin Technology to Track and Transfer Funds Faster
Charity can be tricky business especially when you have no idea where your money will end up in the process. Enter Bitcoin.
Charity can be tricky business, especially when you have no idea where your money will end up in the process.
But Bitcoin and the revolutionary blockchain technology behind the cryptocurrency are now being adopted by a number of global charities and non-governmental organizations in order to "improve transparency" and track and transfer funds quickly. 
Blockchain Payments Adoption Is Nigh
In fact, the adoption of blockchain as a payments technology may arrive sooner than we expect when it comes to altruistic organizations. 
Recently ratings agency Moody's released a report titled "Threat of Blockchain and Cryptocurrencies Is Distant but Inevitable" that reassured the U.S. payments sector that the "threat" of blockchain and cryptocurrencies is "distant" but that eventually businesses will use the technology. But Moody's also thinks that blockchain technology is a disruptor and poses a potential long-term competitive threat to the existing payments sector. Moody's highlighted a number of "tech-enabled entrants" that are transforming the electronic payments landscape in the U.S., including charities.
So which charities are adopting blockchain and cryptocurrency payments? CharityStars, a online fundraising auction platform headquartered in U.S, Italy and the U.K. that supports UNICEF, Save the Children and WWF, has announced that cryptocurrencies will now be accepted on its platform. 
Another charity which has launched its own donation tracking platform is BitGive. Headquartered in California, the charity has launched its GiveTrack, which uses blockchain technology. According to BitGive, the new platform,"offers unprecedented transparency in the donation process, giving donors the ability to transfer, track, and provide a permanent record of the route of global financial transactions from inception to endpoint."
The main appeal will be to Millennials and Generation Z professionals who are dubbed the "kickstarter contemporaries" keen to revolutionize the donation process.
"GiveTrack empowers nonprofit donors to track their charitable dollars in action, allowing people to more intimately connect to the nonprofit organizations they support, and catalyzing an excitement to give in a new generation of impact-minded donors - Millennials and Gen Z professionals Kickstarter contemporaries - who are keen to follow along with the development of projects they support," said Alyse Killeen, a BitGive board member and managing partner at St illMark Capital.
So what is the behind the sudden interest and reason for integrating cryptocurrencies on a charity platform? Francesco Fusetti, the co-founder, and CEO of CharityStars, explains his reason for integrating cryptocurrencies on the platform is because he believes the blockchain technology behind Bitcoin is useful for solving the problems of transparency within the charity sector. 
"The nonprofit sector is one of the few industries that has yet to be disrupted by the blockchain revolution," said Fusetti. "It is quite clear that by using distributed ledgers to track transactions, cryptocurrencies to transfer funds, and smart contracts to ensure donations are spent correctly, blockchain has the potential to bring widespread transparency to the sector." 
"My view is that for the charity sector to adopt blockchain technology, there is a need for a top down approach from the donors," Fusetti added. "If donors require more transparency of their funds and donations, then charities will need to address the issue of transparency, embrace the change and adopt this technology." 
He noted that it was a natural move to integrate cryptocurrencies onto the platform. "This opportunity will change the way we donate funds to our partnering charities and aid us in reaching a new audience of potential donors in the crypto world," Fusetti said.
GiveTrack is also piloting two new projects with long-standing nonprofit partners, Medic Mobile and The Water Project. Both projects will be available on the newly unveiled GiveTrack website, giving individuals the opportunity to donate to the projects using the platform.
More of What's Trending on TheStreet: