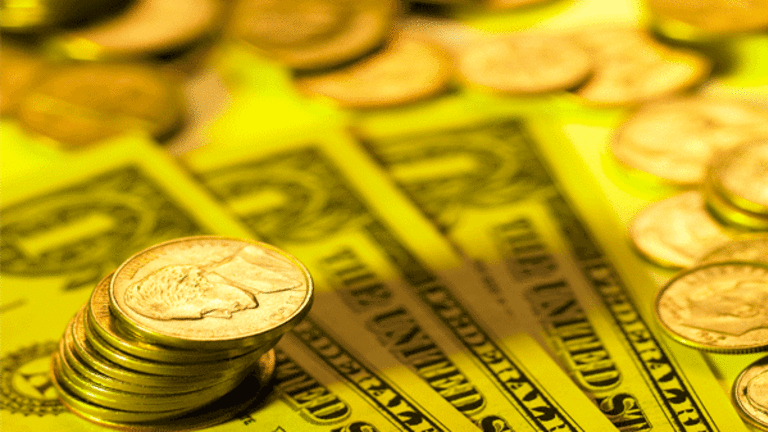 The following commentary comes from an independent investor or market observer as part of TheStreet's guest contributor program, which is separate from the company's news coverage.
NEW YORK (
) -- Bond investors/vigilantes look to be building positions in expectancy of a U.S. credit rating downgrade, as seen in Credit Default Swap (CDS) activity. There has been a 5.45% monthly increase in outstanding U.S. CDS levels, pushing the net U.S. risk above Greece for the first time.
Take great care in any near-term position; if a rating downgrade does hit the newswires the bond vigilantes will trigger a massive move. Also take care listening to main street media who are whooping it up whenever green is seen on any chart. These markets are weak.
Cash is a position, and right now cash is King in regard to maintaining capital. Trade signals and Market Alerts will guide you through this. We have seen it before and we are ready.
Global Markets:
European equities were unable to break higher and hold, in spite of bullish S&P 500 futures testing 1326 resistance. Forex and bullion have found fair value.
Gold and silver bullion pulled back to support, as suggested they would. Trade signals will be sent once the strength of support is assessed. U.S. media outlets are raving about the moves made in equities. S&P 500 futures reversed a 1.5% loss on Monday, with a 1.5% gain on Tuesday. No new signals have formed.
Now is not the time to be getting on the long side of the bullion markets. Wait for a bullion pullback, and then set long-term targets. Detail will follow as the next round of trade signals form.
The Trade Desk methodology remains the same, as we are looking to capture intra-day moves with Trade Plan pending orders, and using 4-H Trade Signals for bigger plays. Making use of near-term volatility with Trade Plans, and waiting patiently for mid-term potential in Trade Signals, will set us up well for the summer.
Forex Markets:
The USD is flat against EUR and GBP, lower against CAD and AUD, and mixed against JPY and CHF. That is what low participation equity sessions will do to order flows. The dollar index is trading at 75.30, with upside price points around 76.10 and support around 74.90.
The near-term path of least resistance looks to be consolidation within tight forex ranges. EUR looks susceptible to moves lower that could test 1.3900 support at the 200-day SMA area if equities remain weak. GBP is in a five-week sideways grind that reveals fair value has been found.
CAD is holding the dollar at bay, while AUD struggles to attract buyers, confirming the chaos in the inter-bank markets. JPY and CHF are linked to global bond market moves.
Marco Hague is one of the founders and principals of The London Forex Broadsheet (commonly known as TheLFB), a global forex trader portal with headquarters in the U.S. Hague began his career with the Bank of England dealing with foreign exchange control, and he has been trading for the last three decades. He has been involved with institutional risk asset ratio analysis and the implementation and maintenance of institutional trade desks globally.