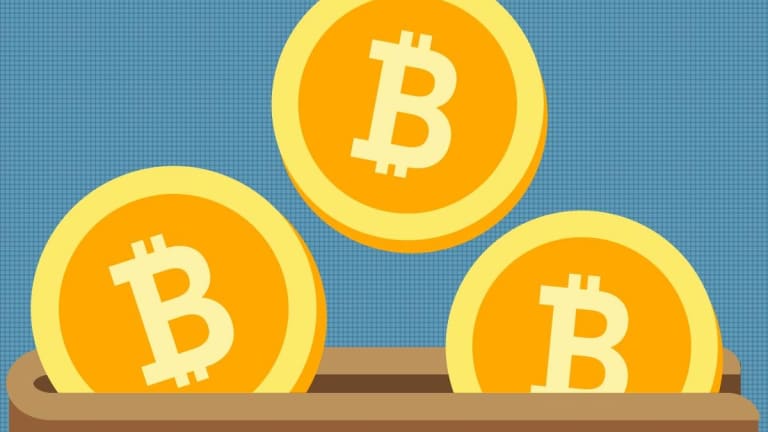 Bitcoin's 10th Anniversary: Here's What's Next for the Cryptocurrency
Satoshi Nakamoto unveiled the white paper that led to bitcoin exactly 10 years ago on Oct. 31, 2008.
On Oct. 31, 2008 -- exactly 10 years ago Wednesday -- Satoshi Nakamoto published his famous Bitcoin: A Peer-to-Peer Electronic Cash System white paper, sparking the bitcoin and cryptocurrency revolution. So much has happened since then, and here's what cryptocurrency experts commentators say they expect next.
Bitcoin Isn't Dead
It's hard to believe it, but bitcoin was all the rage just 11 months ago, rising to a nearly $20,000-per-bitcoin exchange rate in December 2017.
Although the cryptocurrency has since fallen back to about $6,300 today, experts say that bitcoin is far from dead.
"I think what we are seeing now is a rebirth cycle for bitcoin," said Kee Jeffreys, co-founder and tech lead of crypto trading platform Loki. "With market contraction and many [initial coin offerings] failing to deliver on promises, investors are more likely to move back to the perceived stability of bitcoin."
Jeffreys said much of bitcoin's 2017 rise came from speculative investor excited because they could see that the key issue that blockchain seeks to solve is generating trust among untrusted parties. But the expert admits that blockchain technology is still struggling to win mainstream adoption.
After all, even the most popular decentralized applications (or "DApps") don't have much user volume. Still, established firms such as Fidelity Investments have recently entered the market -- which Jehan Chu of the Social Alpha Foundation, a nonprofit that focuses on blockchain education, sees as a good sign.
"Bitcoin is currently at a great level to enter," Chu said. "The price has been stabilizing, and with institutional heavyweights like Fidelity, Nasdaq and Starbucks (SBUX) - Get Starbucks Corporation Report getting into crypto, we can expect mainstream investment awareness in 2019. ... I do think that bitcoin will be used widely as a store of value, though currently, the technology isn't developed enough to be used as a payment system."
Chu added that bitcoin's volatility is near an all-time low of around 1.5%.
Bitcoin ETFs
Many crypto experts and investors are obsessed with the idea of bitcoin exchange traded funds, which have yet to win approval from the U.S. Securities and Exchange Commission.
"All eyes will be on the approval of a bitcoin ETF by the SEC in [2019]," said Gabriele Giancola, co-founder and CEO of qiibee, a Swiss loyalty-token program. "[That] would arguably be transformative for bitcoin and cryptocurrencies, since it would boost overall investor interest and provide stability to the crypto market. If the ETF was to be approved, institutional investors are likely to cash in on the new product given that it is relatively safer than directly investing in bitcoin."
But Giancola added that questions of custody, regulatory oversight, scalability and processing time still remain -- and will be decisive in determining whether bitcoin and other cryptocurrencies see mainstream adoption in the future.