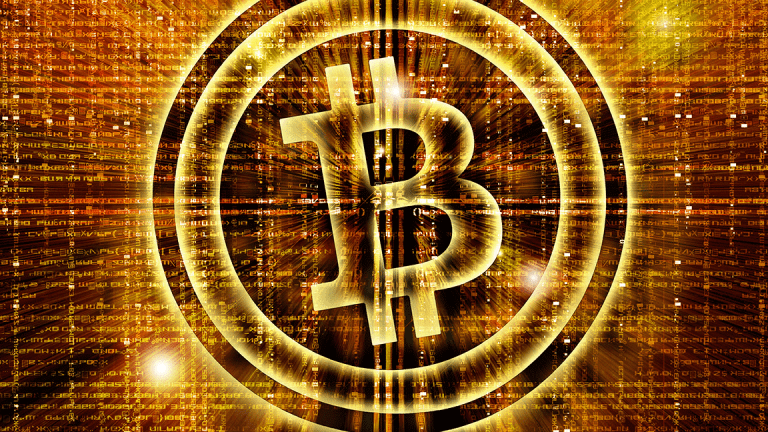 Bitcoin Hard Fork in November Expected to Drive Prices High
Bitcoin has already hit values of more than $6,000. Can it soar higher?
Bitcoin, the world's main cryptocurrency, has a busy few weeks ahead, because  The Bitcoin Segwit2x or (BTC1) fork will occur around November, 16. 
This is expected to push prices higher. Today, Bitcoin is trading at $$5,692 with a market cap of $94.7 billion. This weekend the Bitcoin hit an all time high of $6,100. 
The creation of Bitcoin Gold is also happening. This process first started in July this year and will be complete and released to Bitcoin users. Jack Liao, CEO of Hong Kong-based LightningAsic, is the mastermind behind Bitcoin Gold, but Bitcoin Gold's codebase is incomplete. 
Many of you will remember the last Bitcoin hard fork, which created Bitcoin Cash and unexpectedly created billions of dollars in value. Some are anticipating a similarly robust aftermath to the upcoming hard fork.
For those who hold Bitcoin through Coinbase approximately 24 hours pre-fork, Coinbase will temporarily disable all bitcoin buy, sells, sends and receives. The other cryptocurrencies such as Ethereum (ETH) and Litecoin (LTC) will not be impacted. 
Cryptocurrency exchanges in conflict over Bitcoin listings
But the real question is what Bitcoin will trade under, "BTC" or "BC1"? Popular cryptocurrency exchanges such as Bitfinex, Bitfinex and Coinbase have stated that they will list the original bitcoin blockchain as "BTC" subsequent to the SegWit2x hard fork in November. 
A number of other wallet platforms and exchanges such as Xapo and Blockchain have revealed that they will list bitcoin as "BC1" and publicly list SegWit2x as "BTC," if the SegWit2x blockchain becomes the majority chain.  
Bitcoin hard fork driving prices high
"If we let history be our guide, the run-up to November's fork should result in a significant flow of value out of alt-coins and into Bitcoin," said Perry Woodin, the CEO of Node40. "We're already seeing this happen, and it is driving the price of Bitcoin to all-time highs."
"The big difference this time is people who missed out on the promise of free money during the BCH split are eager to play in the second round with Bitcoin Gold," Woodin added. "A word of caution to anybody playing the free-money game. Nothing in life is free and the tax man is going to want a cut. Just like the BCH split, Bitcoin gold is going to result in immediate taxable income. How you report that to the IRS is a discussion you will want to have with your accountant." 
But it's not necessarily smooth sailing going forward with an abundance of gains for crypto investors. Hard forks are nuanced beasts.
"For industry insiders, hard forks are events we are familiar with and we can anticipate; however, when a new user or entrepreneur has been on the verge of buying its first bitcoin or enter this space, hard forks and 'multiple bitcoins' add to the complexity in a way that could discourage them from going forward," said Eddy Travia, a pioneer investor in blockchain technologies and the co-founder and CEO of London-based Coinsilium.
More of What's Trending on TheStreet: