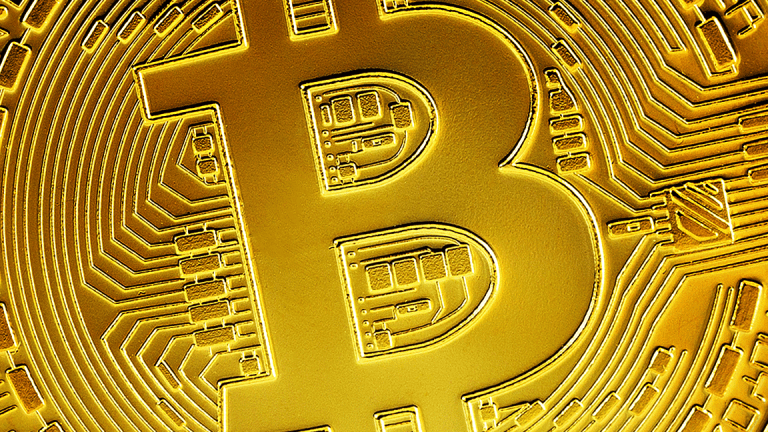 Bitcoin Futures Pull Back After SEC Statement
Bitcoin futures jump in first day of trading, but fall back in late trade Monday night.
In extended-hours trading, bitcoin futures for January traded at $17,930, down $613, or 3.32%. On the spot market, bitcoin was trading at 16,673 on CoinDesk -- down 486 points, or 2.83%.
U.S. stock futures were higher, along with crude oil futures, but gold futures dipped slightly.
Bitcoin futures jumped in their first day of trading on the CBOE Options Exchange, trading at a premium to the underlying cash value. 
Over on Real Money, Jim Cramer says bitcoin futures could change the game for gold. Get more of his insights with a free trial subscription to Real Money.
The after-hours decline for bitcoin followed a lengthy statement Monday evening from SEC Chairman Jay Clayton about cryptocurrencies and initial coin offerings (ICOs).
Clayton said in the statement: "A number of concerns have been raised regarding the cryptocurrency and ICO markets, including that, as they are currently operating, there is substantially less investor protection than in our traditional securities markets, with correspondingly greater opportunities for fraud and manipulation."
He addded: "Investors should understand that to date no initial coin offerings have been registered with the SEC. ... If you choose to invest in these products, please ask questions and demand clear answers."
Clayton's statement also warns market participants "against promoting or touting the offer and sale of coins without first determining whether the securities laws apply to those actions."
The SEC statement includes additional information on cryptocurrencies and ICOs, as well as questions that investors should ask before investing.
"We at the SEC are committed to promoting capital formation," Clayton said in the statement. "The technology on which cryptocurrencies and ICOs are based may prove to be disruptive, transformative and efficiency enhancing. I am confident that developments in fintech will help facilitate capital formation and provide promising investment opportunities for institutional and Main Street investors alike."
U.S. stock futures were in the green overnight, with Dow futures up 0.13% at 24,452; Nasdaq futures up 0.11% to 5,423; and S&P futures up 0.07% at 2,666.25.
Gold futures edged 0.06% lower to 1,246.10 while crude oil futures added 0.47% to 58.26.
More of What's Trending on TheStreet:
China Has a Fresh $7.2 Trillion Problem That Could Spook Markets