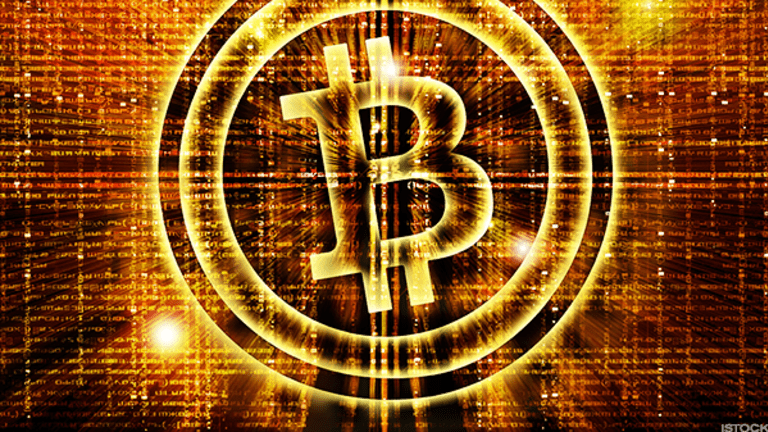 Bitcoin Futures-Based ETF Likely to Be Approved in the U.S. Soon
Bitcoin is hot, and we may soon see a Bitcoin futures-based ETF. The VanEck Vectors Bitcoin Strategy ETF and the Winklevoss Bitcoin ETF (COIN) are vying for SEC approval.
The race is on: who will be the first to launch a Bitcoin exchange-traded fund in the United States? 
In Europe, there is already a Bitcoin exchange traded note (ETN) available to investors. In the U.S., it is widely anticipated a Bitcoin ETF will be be approved by the U.S. Securities and Exchange Commission (SEC) very soon. 
In Europe, ETNs are designed to track the movement of Bitcoin against the U.S. dollar. The ETNs are Bitcoin Tracker One, which is traded in Swedish krona and Bitcoin Tracker EURO, which is traded in euro. Both ETNs are issued by XBT Provider AB and traded on Nasdaq OMX (Stockholm).
Dave Nadig, CEO of ETF.com and previously the director of ETFs at FactSet Research Systemsm believes we can expect to see Bitcoin Futures-based ETF launched in the U.S. by the end of this year.
"Yes, you can already trade a derivative in Europe, an exchange traded note which tracks Bitcoin," Nadig adds. "Then the race in the U.S. is the race to see what gets approval first. Will it be a Bitcoin future or a straight up Bitcoin holding ETF? My bet is that we will see Bitcoin futures approved fairly quickly."
Are you investing in cryptocurrency? Don't miss TheStreet's coverage:
Why Bitcoin Cash Prices Are Likely to Dive Again
Bitcoin to Take Over Civilization
How Cryptocurrency Mining Works Explains Why AMD and Nvidia's Sales to Miners Might Soon Fall
For those unfamiliar with  futures-based ETFs, these instruments invest in futures contracts. Many futures-based ETFs do not take possession of the physical commodity, but rather keep the capital moving from one basket of futures contracts to another. Futures have expiry dates, so the futures rollover is an integral part of the business. The ETF investor doesn't have direct exposure to the underlying commodity, but simply deals in cash in terms of purchase or redemption of ETF units. 
Nadig explains that index futures are fairly straightforward. However, after the launch, there will be the question as to whether or not people will want to trade based on the future value of that index. Nadig adds there is a lot of interest in Bitcoin, and a futures exchange traded fund would be very attractive.
Nadig explains Investment management firm VanEck recently filed with the U.S. Securities and Exchange Commission (SEC) to launch Bitcoin futures-based ETF called the VanEck Vectors Bitcoin Strategy ETF. It will not hold actual Bitcoin but will invest up to 25% of its value in derivative instruments.
Then there's the Winklevoss twins, whose application to launch the Winklevoss Bitcoin ETF (COIN) ETF was rejected earlier this year. The SEC cited a lack of regulation and surveillance-sharing agreements between exchanges. The twins have reapplied to the SEC for approval. It seems the bar is high for approval. 
Amid the changing of the guard at the SEC, Nadig expects a Bitcoin ETF to be approved soon.
"But I don't think this will be at the top of the SEC agenda," he said.
Andrew Left has said he believes the SEC will approve Bitcoin products such as ETFs and that we should expect cryptocurrency ETFs very soon.
Watch: Hyperinflation is boosting Bitcoin in this country
Don't miss these top stories on TheStreet: