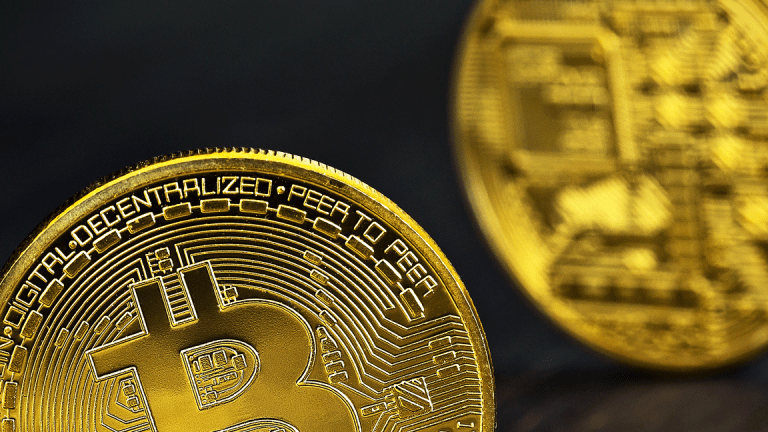 Bitcoin Experts See Prices Surging as High as $100,000 One Year From Now
As the digital currency jumps past $15,000 on Thursday, investors are left wondering just how high bitcoin could climb. According to this group of experts, estimates vary, but bitcoin at six-digit prices isn't all that far-fetched.
As it tallies record high prices this week, bitcoin seems unstoppable. According to this group of cryptocurrency experts, the meteoric price boom isn't going to stop.
When asked earlier this week to how high the digital currency could trade, a panel of experts at the LD Micro conference weighed in.
"I'm going to start with my favorite philosopher, Yogi Berra," said Jeremy Glaser, partner at law firm Mintz Levin. "It's really hard to make predictions, especially about the future."
Jeff Ramson, CEO of PCG Advisory, was a little more concrete with his prediction. He said bitcoin will trade at $25,000 next December.
"I'm going to be more bold than that, because we can look at what's happened this last year and as institutions get involved in the coming 12 months," said Ron Levy, chief operating officer of Crypto Co.  (CRCW) . "I think growth is going to be exponential and I'm going with six digits."
Chris Miglino, CEO of Social Reality Inc. (SRAX) - Get SRAX, Inc. Class A Report , said bitcoin will trade in the $40,000 range. Miglino added that other cryptocurrencies including ripple, ethereum and eos will also trade dramatically higher in the coming year.
SRAX Chief Weighs in as Company Readies for Cryptocurrency Dividend
Grant Fondo, partner at law firm Goodwin Procter, forecast bitcoin in the $15,000 to $20,000 range, which he called a "modest" estimate.
When the expert panel took the stage at LD Micro, bitcoin was trading just under $12,000.
On Thursday, Dec. 7, bitcoin had broken through $15,000 to trade higher 13.35% to $15,539 per coin.
In a separate interview with TheStreet at LD Micro, Miglino explained that while many consider bitcoin a bubble, it's not going to pop in the traditional sense. According to Miglino, the reason bitcoin's price will, at some point down the road, sharply decline is because another digital currency will dethrone it.
"The only thing that's going to cause it to pop is another product that is providing the infrastructure that [bitcoin] is providing," Miglino said.
He added that bitcoin and similar digital currencies will continue on extremely volatile trading paths until "people understand what's going on." That could come at some point in 2018, Miglino noted.
"I think within a year people will be much more comfortable," Miglino said. "2018 will be the year that it will become mainstream."
More of What's Trending on TheStreet: