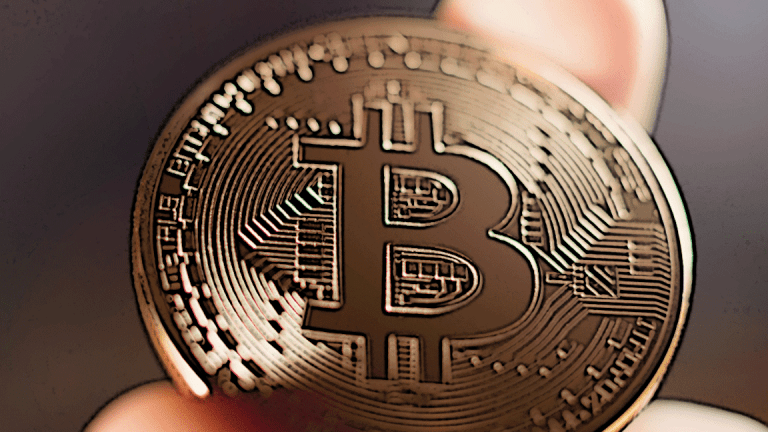 Diversification Eludes Crypto Investors as SEC Ramps Up Enforcement
Diversification has long been recognized as one of the keys to successful investing, helping limit excessive and undue exposure to any one asset type. And despite controversy, Bitcoin and other cryptocurrencies can help you achieve an balanced asset allocation.
Diversification has long been recognized as one of the keys to successful investing, helping limit excessive and undue exposure to any one asset type. In spite of all the debate surrounding the future of cryptocurrencies, they do represent a perceived opportunity that's capturing attention, especially among newer generations of fund managers and investors with longer-term investment horizons. So why has the financial industry been so slow to integrate cryptocurrencies into traditional investment vehicles?
Skittish investors
Take a read of the news any day, and it's easy to see why even the most savvy fund managers and investors are confused on Bitcoin and the like. One day, we see predictions like those from Ronnie Moas of Standpoint Research, who expects cryptocurrency values to increase to $5,000 per token by 2018 and $50,000 in the next ten years. The next day, news of China's initial coin offering (ICO) ban breaks causing the price of Bitcoin to drop sharply and some experts to suggest pulling out. The crypto market, they say, is looking all too familiar to tech stocks on the eve of the dot-com bubble bust in the early 2000s reminiscent of Robert Schiller's classic Irrational Exuberance.
As exciting as it is, the cryptocurrency market is still evolving, uncertain and volatile. In reality, no one knows for sure what will happen, and many of us are just grasping its market fundamentals, learning as we go. But what we do know is that cryptocurrency represents some kind of an opportunity -- whether good or poor. This leaves many fund managers and investors feeling like they are at a crossroads. Most are not yet convinced of any cryptocurrency's long-term appreciation potential, but at the same time they are fearful of missing a huge opportunity. The conventional approach here is, of course, diversification -- including incorporating cryptocurrencies into investment vehicles that also include more traditional, fiat-based and asset-class investments.
However, to date, platforms supporting integration into traditional funds have been limited. Serial cryptocurrency investor Ian Balina wrote to me that "a crypto portfolio should be based on a person's individual investment goals and deadline for achieving them," adding that he "looks to diversify amongst several cryptos and make sure each crypto I have in my portfolio checks out fundamentally." But just like equity investment, proportionately few investors approach cryptocurrencies on a currency-by-currency basis, lacking the tools for any meaningful fundamental or even technical analysis. Both diversified and individual investors look to the SEC for clarity.
Are you investing in cryptocurrency? Don't miss TheStreet's coverage:
Why Bitcoin Cash Prices Are Likely to Dive Again
Bitcoin to Take Over Civilization
Legal uncertainty
The legal implications of tokenized investing remain murky. In July, the SEC issued the results of an investigative report into DAO's initial coin offering in the first half of 2016. For the first time, the SEC addressed the issue of whether cryptocurrencies constituted a security and should therefore be regulated under existing securities laws governing public security sales.
Specifically, the SEC said that if cryptocurrency transactions met certain criteria, then the underlying instruments are deemed securities and subject to a raft of regulatory requirements. Predictably vague for an investigative report, cryptocurrencies are especially wiry considering that different cryptocurrencies have different attributes, including transactional ones.
"The question facing the investment community is whether a given cryptocurrency is a security or a product," says California-based securities attorney Onki Kwan. "In the DAO Investigative Report, the SEC used the Howey test and its progeny in its guidance," she added, in a reference to the Supreme Court case that defines a security.
Regardless, the message was like a cold shower for crypto enthusiasts. The SEC was watching and the ramifications for missteps---  regardless of how much room for interpretation their statement provided -- could be huge. The SEC's enforcement division has stepped in, too, halting OTC trading for one bitcoin firm and announced a broad two-pronged approach to cyber threats and retail-based initiatives. While its latest release doesn't directly name cryptocurrencies, it does call out the ICO market, and past enforcement actions against cryptocurrency operators have originated from Robert A. Cohen, one of the former co-chiefs of the SEC Enforcement Division's Market Abuse Unit. 
While a growing field, legal expertise on tokenized investments is still a relatively inaccessible -- another factor thwarting greater integration of cryptocurrencies into liquid, readily available, diversified-investment vehicles. For investment managers, the risk of an accidental misstep is just too big and not something they're ready to assume.
Structural complexities
Tokenized funds can, in theory, be significantly more cost efficient to maintain than more traditional funds due to lower infrastructure and set-up costs and fewer intermediaries. However, establishing and maintaining a proper structure can be tricky -- creating yet more potential for regulatory risk. 
Specifically, among the four main fund types, including open-end funds (where a fund manager can invest new cash from investors, and new shares of the fund are continually created for new investors); closed-end funds (similar to open-end funds in that their assets are invested in a wide range of securities, but the fund behaves more like a stock in that market value is driven by supply and demand, and no new shares are created); exchange-traded funds (or ETFs - comprised of securities and trades on a stock exchange); and unit investment trusts (UITs), which are somewhat of a hybrid offering fixed portfolios comprised of stocks and bonds, as redeemable units to investors for specific periods of time. In addition to greater legal expertise, the industry also requires standards for establishing tokenized funds of varying structures, and ensuring adherence to the rules and guidelines governing each structure type.
Blackmoon Crypto waded into the fund compliances space contemporaneous with a $30 million ICO in attempt to build its own regulatory compliant, dynamic platform that bridges traditional investment vehicles into the crypto universe. Specifically, Blackmoon Crypto provides a blockchain-based platform, coupled with legal and structuring expertise, to create new investment vehicles--tokenization, legal accountability and filing compliance. But its offerings fall a step short--so far--in that they don't yet allow existing ETFs and other popular, diversified funds to participate. 
The cryptocurrency market continues to be shrouded in uncertainty, and there will be measurable volatility to reflect that. However, opportunistic investors will not be discouraged by this uncertainty. For them, the question is not, "are cryptocurrencies here to stay?" - rather, it's "How can I best position myself for a potential cryptocurrency-based gains while insulating effectively myself from risk?" They will be strategic and be looking for ways to include cryptocurrency in their diversification strategies. Cryptocurrencies also offer investment managers significant upside. Deloitte's 2017 Investment Management Outlook subtly included that blockchain-based investments offer an opportunity to improve and rejuvenate asset management.
Financial innovation will be the key here, and to some degree, the financial services industry has been one of the most forward-thinking industries-- often to a fault. We need more of the same type of ingenuity that sparked blockchain technology, Bitcoin and other cryptocurrencies, to now pave the path to tokenized investing.
I hold stock in investment holding company, Leucadia, and remain a partner in an emerging technology fund. I hold no positions in cryptocurrencies or in any companies that invest in them.