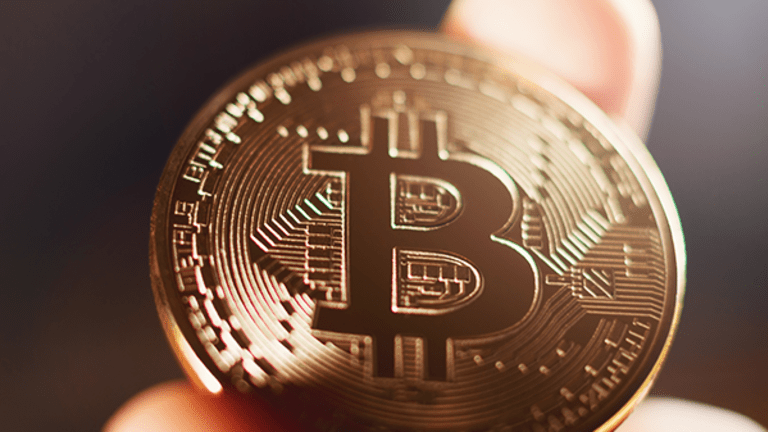 Bitcoin Takes a Hard Pounding Amid China Ban
Bitcoin has plummeted below $3,000 amid the ban on initial coin offerings in China. Should investors be worried?
When it comes to dabbling in cryptocurrency, there seems to be a lot of emotion and speculation involved especially concerning its long-term future and on the regulatory front. And with Bitcoin plummeting to a 40-day low of $3,023 amid worries about China policy, the volatility is particularly unsettling.
On September 4, The People's Bank of China (PBoC) outlawed initial coin offerings (ICOs) making token sales illegal. Following this reports emerged that Bitcoin exchanges were to be shut down entirely, delivering a final blow to a once-thriving industry of commercial trading for virtual currencies in China. 
Jerome Rousselot of blockchain micro-finance startup Jita Ltd. explained that this is the second time China is acting on digital currencies. "Earlier this year, they stopped fiat withdrawals from exchanges over three months," he said. "Later withdrawals were authorized again after increasing KYC [know your customer] requirements at exchanges to better identify Chinese users." 
David Coker, lecturer in accounting, finance and governance at Westminster Business School in the U.K., explains the Chinese regulator's crackdown in Bitcoin exchanges was not surprising: China has been trying to put a stop on capital flight for several years now. But he said Chinese crackdown on Bitcoin won't work. 
"First, anyone in China with a valid public key -- a large numerical value that is used to encrypt data and is generated by a software program or provided by a designated authority -- can still receive and sell Bitcoin," Coker said. "Keys are freely available for the asking. The Great Firewall of China won't be able to block Bitcoin traffic originating on Blockchain's decentralized network." 
Are you investing in cryptocurrency? Don't miss TheStreet's coverage:
Why Bitcoin Cash Prices Are Likely to Dive Again
Bitcoin to Take Over Civilization
How Cryptocurrency Mining Works Explains Why AMD and Nvidia's Sales to Miners Might Soon Fall
Read More: Bitcoin Has a New Fan: Kiss Legend Gene Simmons
The also said that foreign travel by Chinese citizens has surged in response to the crackdowns on capital flight. Any Chinese citizen traveling to the U.S. or Western Europe can easily purchase Bitcoin at any one of several thousand public ATMs selling the cryptocurrency.
But there's another important factor at play that may make China's attempts to stifle Bitcoin less effective.
"The history of economics teaches us capital always finds a way," Coker said. "Financial markets exist to channel capital from where it is to where it wants to go. Much as land yields to the flow of water, regulations restricting the free flow of capital eventually yield as well. Capital always finds a way."
Trouble ahead for Bitcoin dabblers in China and elsewhere?
Still, it's not going to be an easy road for Bitcoin proponents and traders in China.
Rousselot thinks we could see some high profile arrests in China to show that the government is protecting its citizens. He also noted that "minor dodgy exchanges will be shut down."
"But the business is too big and growing too fast to let it go to Singapore or other countries," Rousselot said. "Some sources in China mentioned some people heavily involved in ICO left China for Macau. A draft document from PBoC issued in June is apparently the source of the current rumors." 
The China Securities Regulatory Commission wants to ban all exchanges, while PBoC wants to allow leading exchanges to  operate legally under some new rules. At the same time PBoC leadership will be updated, Rouselot said.
Rousselot believes it will take a few months to know the new Chinese next move and what approach it will take to cryptocurrency.
Vitaly Dubinin the CEO at BankEx Labs, believes that the regulation implemented in China mirrors the growing concerns around ICO regulation and compliance globally. But despite the uncertainty around region-specific regulation Dubinin remains positive that this form of funding will not only prevail but continue to drive innovation.
Of course, it is not only China that is scrutinizing cryptocurrencies. In July, the U.S. Securities and Exchange Commission (SEC) moved in on the "Wild West" world of ICOs, which left blockchain world reeling. Later that same month the Israel Securities Authority (ISA) announced its own plans to form a panel to regulate ICOs. 
JP Morgan Jamie Dimon's comments ironic
And China's crackdown is not the only factor to impact Bitcoin's value. Earlier this week Jamie Dimon ruffled feathers with his controversial comments dubbing Bitcoin as a "fraud," a statement that impacted prices and dropped them 2% day of.
"Jamie Dimon's recent comments regarding Bitcoin were particularly ironic - a financial intermediary criticizing and predicting doom for an innovation that removes intermediaries from financial transactions?" Coker said. "Hardly surprising."
"What is surprising however is that even as Mr. Dimon openly criticzses Bitcoin, JP Morgan is quietly advancing its own, proprietary crypto ledger, Quorum," Coker said. "Quorum is based on Ethereum, a blockchain project broadly similar to but somewhat different than Blockchain, which backs Bitcoin. So one can't help but wonder if Mr Dimon's comments regarding cryptocurrencies would apply to JP Morgan's own offerings, should they come to market?"
Dimon has since been heavily critiqued and challenged by the Bitcoin community and heavily criticized for not doing his homework and his lack of understanding.
Still, with the China ICO crackdown speed-bump and Dimon's comments, the cryptocurrency is taking a beating. But it's proven time and again that it's resilient. During Friday trading, Bitcoin rose back up to $3,699.98.