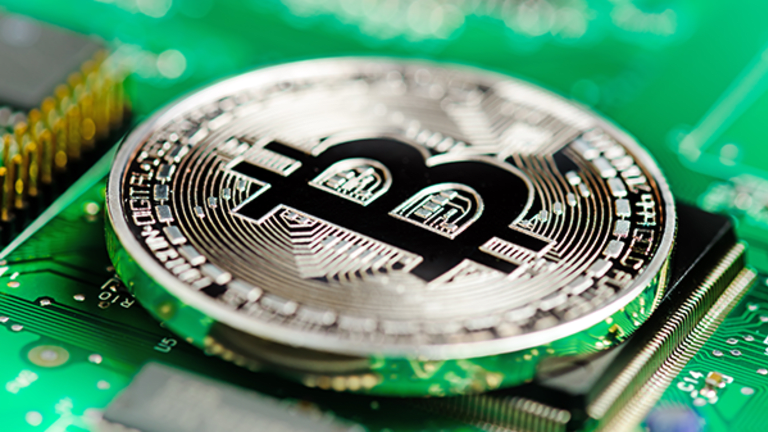 Bitcoin Blocked in China: ICO Ban Has Ripple Effect on Cryptocurrency Businesses
Chinese regulators have banned businesses from raising funds using initial coin offerings (ICOs).
Earlier this week Chinese regulators banned businesses from raising funds using initial coin offerings (ICOs), the latest blockchain-related investing craze. This in turn has impacted the Bitcoin market.
So far, ICOs have raised $1.6 billion in 2017 alone with 65 launches in China totaling some 2.6 billion yuan or $398 million.
It is not the first time China has scrutinized digital currency. Earlier this year, Chinese digital currency exchanges temporarily halted customer withdrawals to upgrade their anti money laundering controls at the behest of financial regulators. The halt lasted for months. This, in turn, caused a temporary chill in the local Bitcoin market, causing China to forfeit its position as the world's largest Bitcoin market. 
The China ban impacted Chinese-Russian cryptocurrency launch
ICO platform KICKICO released a statement this week announcing that as a result of the ban, the firm has delayed its planned Chinese-Russian Cryptocurrency Fund launch. The fund was due to launch in Moscow on September 6. It is now delayed until there is clarification of the new Chinese regulatory framework.
But now that the cryptocurrency movement has gathered speed, there is no turning back. A number of industry players feel confident this speed bump in China will not have a long-term effect on the momentum.
China-based digital assets exchange C2CX CEO Scott Freeman said he remains confident China will find a solution. "China is in the process of creating a new regulatory framework to accommodate the blockchain revolution, and I feel confident that the Chinese government will ultimately find a solution that permits the industry to further develop," Freeman said.
Jason English, vice president of protocol marketing at Sweetbridge, explained regulators may be worried about unpredictable behaviors undermining currency or that they may simply be cooling down an area of wild speculation. 
Are you investing in cryptocurrency? Don't miss TheStreet's coverage:
Why Bitcoin Cash Prices Are Likely to Dive Again
Bitcoin to Take Over Civilization
How Cryptocurrency Mining Works Explains Why AMD and Nvidia's Sales to Miners Might Soon Fall
Bitcoin Skyrockets to Record $3,525 as a Buying Binge Is Unleashed
"We doubt this is a permanent move: China would not want to be left out of the digital currency market nor the development of blockchain applications in general," English said. "As much as 60% of the world's Bitcoin mining is happening in China, and therefore, many of the large whale investments in ICO projects have also been coming from cryptocurrency holders in China, whether directly or indirectly."
English believes this latest move is more about controlling speculative ICOs than it is about pulling out of cryptocurrencies or blockchain.
"This action is a foreshadowing of what could happen in other countries if these projects don't pay attention to delivering real utility and transparency and self-regulate their methods of funding to become more responsible," said English.
Luis Cuende, co-founder and project lead at Aragon, is vehemently against China's ban. "Some governments and incumbents will try to shut down this movement, and come to unreasonable extremes in order to do so," he said.
Still, Cuende says, it would be hard for even a player as big as China to stop the forward movement of cryptocurrencies. 
"Thanks to the internet and cryptography, there's no going back," he said. "Eventually, some other governments will embrace token sales and crypto in general, creating jurisdictional competition, and forcing the incumbents to be reasonable. We're also in a very extreme moment for ICOs, where a lot of scam projects are happening, and that will also ease as the market matures. I'm very bullish about everything that's happening, and not surprised at all."
"Given the speculative environment surrounding ICOs in China it is understandable that the authorities are looking at ways to safeguard consumers," said David Moskowitz, co-founder and CEO of Indorse. 
"We hope the authorities will recognize the potential of the sector for economic growth and technological development, and enact rules which will allow for the safe and secure future of the industry." added Moskowitz.
Chinese ruling is considered a gift ...
"The Chinese ruling on ICOs is a gift for the rest of us," said Trevor Koverko, CEO of Polymath. "Blockchain projects are distributed by definition, and they will gravitate towards jurisdictions that welcome them and support them."
This mean's the China ruling is a blessing in disguise.
"Considering blockchain people are some of the smartest and most innovative folks in the world, Silicon Valley should be sending a thank you card to the People's Bank of China," Koverko added. "Companies that conduct initial coin offerings are speaking with regulators in various jurisdictions everyday, and welcome an open dialogue. Guidelines are being worked on, and they are needed, but it's important to note that ICOs are here to stay. The question is, where will they go?" 
English predicts in the future China will again become more open to digital currencies and projects that are compliant with best practices and represent their business plans and tokens transparently.