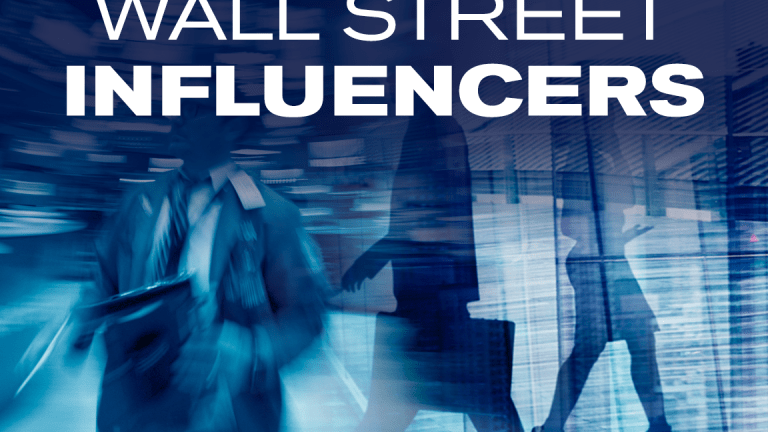 Bank-Lawyer-Turned-Regulator Noreika Makes Quick Return to Wall Street
The revolving door doesn't spin much faster than this. Keith Noreika, a lawyer for Wall Street banks like JPMorgan Chase and Citigroup, took over in May 2017 as head of one of the main U.S. bank regulators. Less than a year later, he's back at his old firm -- representing banks.
Call it an internship - in the swamp.
Keith Noreika, a longtime lawyer for big Wall Street banks including JPMorgan Chase & Co. (JPM) - Get Report , Bank of America Corp. (BAC) - Get Report and Citigroup Inc. (C) - Get Report , quit his law firm in May 2017 to become acting head of the U.S. Office of Comptroller of the Currency - one of the main regulatory agencies overseeing big banks. 
He spent just six months in the post, using many of his public appearances to discuss the need to roll back regulations on the banking industry.
Now, Noreika, 45, has returned to his former law firm Simpson Thacher & Bartlett LLP, where he'll resume his job advising big banks on regulation and defending them against related lawsuits.
"Keith's return to the firm will enhance our ability to serve our financial-institution clients around the world," Bill Dougherty, chairman of Simpson Thacher's executive committee, said Monday in a statement.
Noreika's round-trip from industry to regulator and then back to industry after just six months illustrates how President Donald Trump's pledge to "drain the swamp" - a reference to the Washington culture of lobbyists, lawyers and executives who shuttle between private-sector and government jobs - often means they're just returning to the industry whence they came.
Within weeks of taking office in January 2017, Trump issued an order requiring executive-agency appointees to sign a pledge that they wouldn't "engage in lobbying activities" with respect to their agency for at least five years after the termination of their employment. The appointees also had to agree not to participate, during their time in government, in any proceedings involving former clients for at least two years.
In an e-mail, Noreika referred questions about any post-employment restrictions to an OCC spokesman, Bryan Hubbard. 
Hubbard said in a phone interview that Noreika was not required to sign Trump's pledge because he was acting comptroller rather than the agency's permanent head. 
"He was not in a position to sign that pledge," Hubbard said. Noreika stepped down in November after Trump named Joseph Otting, a former bank executive, as the new comptroller. 
Under U.S. law, Noreika is permanently barred from communicating with agency employees on specific matters he worked on during his time at the OCC, Hubbard said. 
Noreika also plans to voluntarily avoid communicating with OCC officials "on behalf of anyone seeking official action on any matter" for one year, Hubbard said in an e-mail. 
As comptroller, Noreika brought no major enforcement cases against big banks, based on a review of press releases during his tenure. He did seek to relax certain lending standards while giving speeches detailing his efforts to "minimize the burden associated with regulation." He issued three separate statements applauding legislative efforts to make it more difficult for consumers to file class-action suits against banks over abusive financial practices.
In a November speech before a trade association of the biggest Wall Street firms, he raised questions about an eight-decade U.S. policy -- originated in the wake of the 1929 crash -- of barring banks from engaging in commerce.  
Banks supervised by the OCC should be "engines of economic growth for the nation," Noreika testified before a U.S. Senate panel in June 2017.
"I'll let my record speak for itself," Noreika, who got his law degree from Harvard University, said in the e-mail. 
Eventually, Noreika's newfound understanding of the OCC's inner workings could be put to use for his bank clients, especially valuable given that financial regulators are typically secretive about supervision matters.
The banks who pay Noreika to represent them also could benefit from any relationships he formed with key OCC staffers during his tenure. Simpson Thacher's profits per partner averaged $3.47 million in 2016, according to the website Above the Law, which cited a ranking from the publication American Lawyer. That's about 20 times the Comptroller of the Currency's annual salary of about $170,000.  
Noreika isn't alone in taking the revolving door back to Wall Street riches.
Thomas Curry, an appointee of former President Barack Obama who headed the OCC from 2012 through May 2017, joined Nutter McClennen & Fish LLP in November as co-head of the law firm's banking and financial-services practice, where he'll advise clients in a "wide range of policy, regulatory, governance and other matters," according to a statement from the firm. 
And John Dugan, who headed the OCC during the financial crisis of 2008 and advocated behind the scenes for Citigroup to get a multibillion-dollar taxpayer bailout, joined the bank late last year as a member of its board of directors.
More of What's Trending on TheStreet: