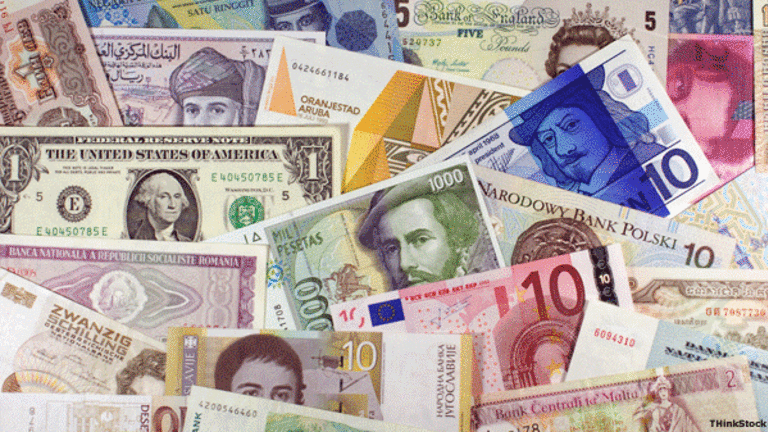 AUD/USD: Challenging Lower Support Levels
AUD/USD continues to hold on to its bearish nearer- term weakness.
AUD/USD: The pair continues to weaken, challenging its key support at the 0.9650 level, its Oct. 27 low today as the time of this analysis. With the 0.9702 level out of the way and the 0.9650 level under attack, AUD/USD has resumed its declines started from the 1.0181 level, its 2010 high. This leaves risk toward the 0.9540 level, its Oct. 5 low in case the 0.9650 level fails to halt declines. Its daily RSI is supportive of this view, as it is bearish and pointing to the downside. To annul its current bear threats, a break and hold above the 0.9953 level, its Nov 22 high, must occur first. This will set up the pair for more upside gains towards the 1.0002 level and above its broken rising channel with a violation of that zone targeting the 1.0181 level, its Nov. 5 high. Further out, resistance resides at the 1.0200 level and then the 1.0300 level. All in all, AUD/USD continues to hold on to its bearish nearer- term weakness.
Mohammed Isah is a technical strategist and head of research at FXTechstrategy.com, a technical-research Web site. He has been trading and analyzing the foreign exchange market for the past seven years. He formerly traded stocks before crossing over to the forex market, where he worked for FXInstructor LLC as a technical analyst and head of research before joining FXTechstrategy.com. He has written extensively on the forex market and technical analysis and his articles have been featured in The Technical Analyst Magazine, The Forex Journal Magazine, The International Business Times and FXstreet.com. At FXTechstrategy.com, he writes daily, weekly and long-term technical commentaries on currencies and commodities, which are offered to its clients. He also produces
for his subscribers. He provides full coverage of the forex market with specific focus on G10 currencies as well as the commodities markets, with focus on five key commodities.