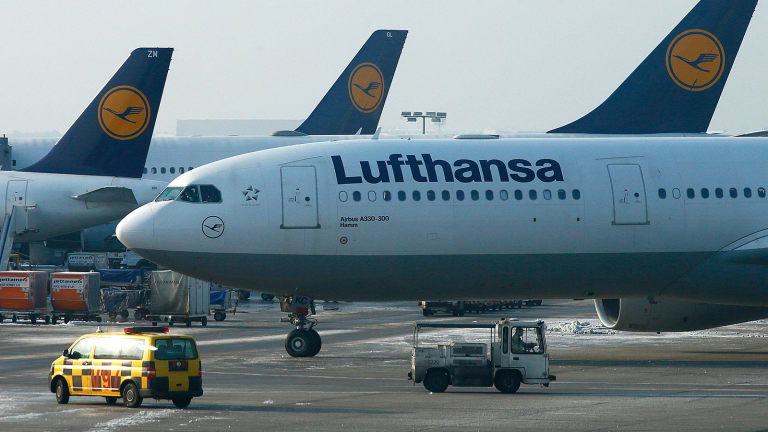 Airlines Adopt Bitcoin's Blockchain Technology to Make Travel Cheaper
German airline Lufthansa Group has announced today it is working with Switzerland-based startup Winding Tree to build blockchain-based travel apps. With this Bitcoin technology make your flights cheaper?
German airline Lufthansa Group announced today it is working with Switzerland-based startup Winding Tree to build-blockchain-based travel apps.
Blockchain is the technology used for cryptocurrencies such as Bitcoin. Global networks of computers use blockchain technology to manage the database that records Bitcoin transactions.
Earlier this year, we saw Russian airline S7 begin using a blockchain platform for its ticket sales. Given Russia's interest in blockchain technology, this is no surprise. 
Winding Tree is a blockchain-based, decentralized, open-source travel distribution platform that says it "aims to make travel cheaper for the end user, while making it more profitable for suppliers."
"An open market with open competition means no exorbitant transaction fees and no barriers for entry," Winding Tree added in a statement. "Moreover, Winding Tree allows small companies to compete with big players, finally bringing innovation back into the travel industry."
Winding Tree said in order to finance the initial development it is launching a token sale of its cryptocurrency "Líf" on November 1. To reinforce its confidence in the new technology, Lufthansa Group is participating in the presale.
Expedia (EXPE) - Get Expedia Group, Inc. Report and Priceline (PCLN) control 95% of the online travel market, and the travel industry is often complex when it comes to digital technology. Startups or companies that do not specialize in travel often find it difficult to enter the market, as direct access to the offers of airlines, hotels and other service providers would require negotiations with every single player. In a statement, Winding Tree highlights that the online travel industry is dominated by five companies and highlighted the power Expedia and Priceline and have.
According to Winding Tree, "These companies' dominance in the market, has forced travel prices to continuously rise due to imposed fees. This new partnership is coming to change the status quo and make flights cheaper for travelers and more profitable for providers."
"The partnership with the Lufthansa Group will allow us to build blockchain-based travel apps which not only adhere to the requirements of airlines but we will be able to test these with Europe's largest airline, further validating the efficiency and scalability of the platform," said Maksim Izmaylov, founder and CEO of Winding Tree. "Lufthansa Group is setting an example for the travel industry."
"Lufthansa Group has engaged in the development of APIs, for instance supporting IATA NDC standard, to offer a direct access to its offers to customers and distribution partners," said Markus Binkert, senior vice president distribution and revenue management Lufthansa Group Airlines. "By integrating these APIs with Winding Tree's public blockchain Lufthansa Group enables all innovative partners who develop cutting-edge travel applications to access these offers via a decentralized and intermediate-free travel marketplace."
Are you investing in cryptocurrency? Don't miss TheStreet's coverage:
Why Bitcoin Cash Prices Are Likely to Dive Again
Bitcoin to Take Over Civilization