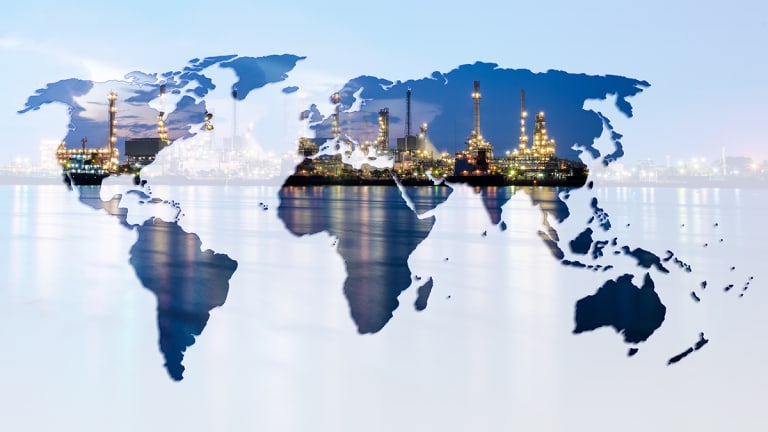 In March of this year, we began a series on which countries matter most for the price of crude oil. The original top 5 was as follows:
1. United States
2. Russia
3. Saudi Arabia
4. Iran and Iraq (tie)
5. Venezuela
In late May, we updated that list and changed the top five order of importance to the following:
1. Iran
2. Russia
3. United States
4. Saudi Arabia
5. UAE
In this, the third update in the series, Iran could conceivably occupy spots 1-3 with subtitles of Iranian military, Iranian government and the Iranian oil industry. However, they fell to second considering their alleged attack on Saudi Arabia. In the May article when we gave Iran the top spot, we wrote;
"It's not about Iranian oil this time, it's about Iran's military. The largest spikes in oil volatility have come from headlines regarding the military threats in the Strait of Hormuz and if Iran decides to take that action, crude volatility will reach new highs for 2019".
Iran is alleged to have taken military action or at least assisted Yemen's Houthi rebels in carrying out a devastating attack on Saudi Arabian oil facilities in the early morning hours of September 13. This sophisticated drone attack temporarily took out nearly 45 percent of Saudi Arabia's crude oil production resulting in the largest intraday spike in prices on record.
By the close of the next day, half of the move higher had been erased but the stage had been set for higher volatility in the weeks to come and these are the countries that will be driving it.
1. Saudi Arabia: The Kingdom has two pressing issues that will dramatically affect crude prices in the near term, giving them the top spot. One is how to get as much production back online as quickly as possible. They've already had to delay some customer orders and ask others to accept different grades of crude than originally agreed upon. The second is defense from attacks in the future and whether to retaliate against Iran or others that may be involved in the September 13 attack. Saudi Arabia's potential retaliation is easily the biggest wild card for crude prices currently.
2. Iran: Besides the obvious potential conflict, Iran has crippling U.S. sanctions to deal with that could turn into greater international sanctions if the global community believes they were behind the Saudi attacks. Managing this will be a major challenge for the Iranian government as the country's crude oil production has fallen to approximately 2.194 million barrels per day according to OPEC. Currently, much of that production ends up in China despite sanctions, but China may not be willing to defy international sanctions as easily as U.S. sanctions.
3. China: China sits here on the list for their demand component. Not only their demand for Iranian crude, but for crude oil in general. The Chinese economy has been slowing since the escalation of the U.S./China trade war and if it continues to slow, their demand of energy will slow right along with it.
4. United States: U.S. oil production has leveled off between 12.2 and 12.4 million barrels per day coinciding with a perceived drop in global demand. The biggest U.S. influence on crude prices involves the type of support the country will lend to Saudi Arabia in any retaliation against Iran or others. If there is a serious conflict in the Middle East and the United States is directly involved, crude oil volatility may spike even higher.
5. Russia: The world's second largest crude producer is considered an Iranian ally. Will they take a side? Will they help circumvent current sanctions or future sanctions in order to get Iranian crude to market? Will they help make up and Saudi deficits due to the sustained damage? Russia is a wild card that could move up the list quickly depending on how these and other questions are answered.
There is not much separating the top five in this update and things could change very quickly. As we enter one of the weakest seasonal periods for crude oil, geopolitics takes center stage.
(This article is sponsored and produced by CME Group, which is solely responsible for its content.)