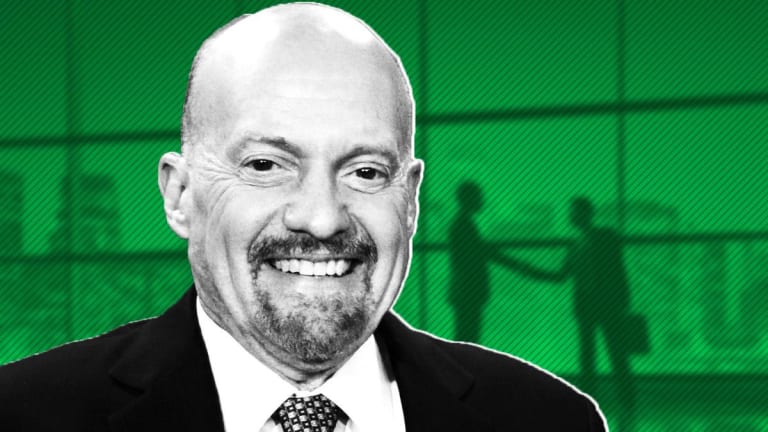 Jim Cramer: PepsiCo Earnings, Amazon's HQ2 Pullout and Canopy Growth
PepsiCo earnings weren't outstanding, Amazon says 'bye, bye, bye' to New York City and Canopy Growth FINALLY reported earnings. Jim Cramer breaks down what it all means for the markets.
Friday is finally here. 
PepsiCo's Quarter
Real Money Stock of the DayPepsiCo (PEP) - Get PepsiCo Inc. Reportposted fourth-quarter earnings that were largely in-line with analysts' forecasts, but said 2019 earnings would fall as the company boosts investments in some of its key consumer products. 
Related: PepsiCo Pops Post-Earnings in a Sharp Contrast to Rival Coke
Pepsi said core earnings for the three months ending in December came in at $1.49 per share, rising 13.7% from the same period last year and matching the Street consensus forecast. Group revenues were also in-line with estimates, but were essentially flat from the prior year period at $19.524 billion. Pepsi also said it would boost its annual dividend by 3% to $3.82 per share.
Amazon Pulls the Plug on NYC HQ2
Amazon (AMZN) - Get Amazon.com Inc. Report is abandoning plans to build one of its second headquarters in Long Island City, Queens due to stiff political opposition from local leaders. It added that it did not plan to resume its search for another location for a new headquarters.
Related: New York's Epic Amazon Failure; Buffett's 13-F; Traders Play It Safe Into Close
"After much thought and deliberation, we've decided not to move forward with our plans to build a headquarters for Amazon in Long Island City, Queens. For Amazon, the commitment to build a new headquarters requires positive, collaborative relationships with state and local elected officials who will be supportive over the long-term," Amazon said in a statement.
The company noted that some polls show that as many as 70% of New Yorkers would welcome the company to the city.
Canopy Growth's High
Canopy Growth (CGC) - Get Canopy Growth Corporation Report shares were up more than 5% in premarket trading after the Canadian pot company reported a 283% increase in fiscal third-quarter revenue to C$83.1 million.
Related: Investors Should Be Cautious as CBD Products Go Mainstream
While the company failed to meet analysts' bottom-line expectations due to an accounting quirk that chopped C$185.8 million off of the company's profit, investors seem to be forgiving of the miss, pushing the stock higher Friday.
Jim Cramer's Five Themes Investors Should Watch Out for in the First Quarter