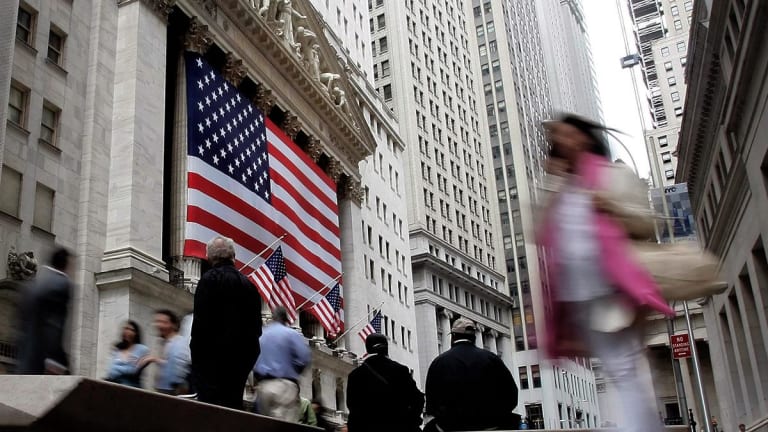 Cramer Live: Bank CEOs Head to Capitol Hill, Uber's Stock, and Levi's Earnings
Jim Cramer and his team over on Action Alerts Plus are watching the bank CEO's as they head to Capitol Hill, Uber's looking to sell around $10 billion in stock and Levi's released its first earnings report.
Happy hump day!
Jim Cramer is out today, so Jeff Marks, senior portfolio analyst at Action Alerts Plus, will be stepping in. 
Bank CEO's on Capitol Hill
Big bank CEOs--including JPMorgan (JPM) , Goldman Sachs (GS) , Citibank (C) and Morgan Stanley (MS) --are heading to Capitol Hill Wednesday to discuss regulation in the financial sector post-financial crisis.
Uber's Plan to Sell $10 Billion in Stock
Uber Technologies will seek to sell around $10 billion worth of stock in its initial public offering, and will make public the registration of the offering on Thursday, Reuters reported, citing people familiar with the matter.
Such a large IPO would make Uber one of the biggest technology IPOs of all time, and the largest since Alibaba Group (BABA) in 2014.
Uber is seeking a valuation of between $90 billion and $100 billion, influenced by the poor performance of smaller rival Lyft's (LYFT) shares following its IPO late last month, the sources told Reuters. Investment bankers previously told Uber it could be worth as much as $120 billion.
Uber most recently was valued at $76 billion in the private fundraising market, according to Reuters.
After its IPO registration with the Securities and Exchange Commission is publicly available Thursday, Uber will kick of its investor roadshow during the week of April 29, putting it on track to price its IPO and begin trading on the New York Stock Exchange in early May, the sources told Reuters.
Related. Jim Cramer: What Dirty Lemon Tells Us About Market Tops and Millenials
Levi's Earnings
Levi Strauss (LEVI) , in its first earnings report as a public company, posted quarterly earnings of 37 cents a share on revenue of $1.44 billion.
A year earlier, the jeans company reported a loss of 5 cents a share on revenue $1.34 billion. The period included a $136 million charge from the U.S. tax overhaul.
The stock rose 7% in premarket trading to $23.40.
Levi Strauss was a public company from 1971 until 1985, when it was taken private. It went public again in March at an offering price of $17 a share and closed on Tuesday at $21.88.
"We delivered our sixth consecutive quarter of double-digit constant-currency revenue growth," said Chip Bergh, president and CEO. "Growth was broad-based across all three regions and all channels, demonstrating that our strategies are working and our investments are paying off."
The company reported gross margins of 54.6% in its fiscal first quarter while operating income rose 15% year over year to $201 million.
For the year, the company said it expects revenue growth in the mid-single digit percentage.
Related. Charts of the Day: Anticipating Congressional Questions for Wall Street