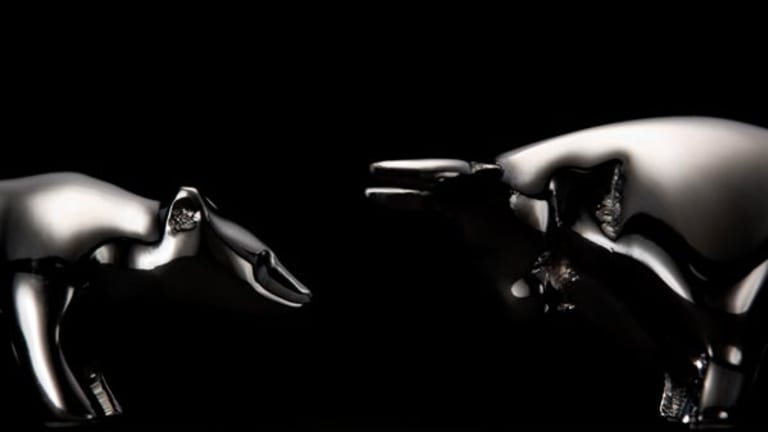 Could December Rate Hike Be Good for Stocks?
A December rate hike could work to expand the market rally rather than extinguish it, according to one analyst.
The Federal Reserve is likely to raise interest rates in December, but that doesn't make it a Grinch on Wall Street.
In fact, a move higher could actually encourage a year-end "Santa Claus" rally in stocks rather than prevent one. That, at least, is the view of one analyst. 
"We feel pretty strongly that the Fed is going to go in December," Steve Chiavarone, associate portfolio manager at Federated Investors, told TheStreet. "There's likely going to be some volatility around on the actual day of the announcement, but we think ultimately it's going to help this market rally expand and we think it will be viewed, as it should be, positively."
As evident by this week's selloff, the market is still grappling with the idea that rates are likely to rise next month. Stocks snapped a six-week winning streak, with the S&P 500 finishing down 3.6%, the Dow Jones Industrial Average off 3.7%, and the Nasdaq falling 4.3%.
It was only a week ago that the whole rate outlook changed abruptly with a surprisingly strong October jobs report. And Fed officials were out in force this past week just to reinforce that idea.
In separate speeches, Cleveland Fed President Loretta Mester, St. Louis Fed President James Bullard, and Richmond Fed President Jeffrey Lacker each supported the case that the U.S. economy is strong enough to justify a move off of crises-level rates. 
Retail sales in October threw a spanner into the mix after coming in far weaker than expected. The measure showed growth of just 0.1%, a third the rate economists had expected. Weakness was driven by a dip in spending at gas stations and electronics stores. A soft reading isn't anything to worry about, though -- as consumers become more willing to spend, a Santa Claus rally could be not far behind. 
"It's very easy to look at [October's] retail sales data and pair that with some of the disappointing earnings in the sector and you can really get yourself beared up," said Chiavarone. However, "we think Santa's coming and we think he's bringing Darth Vader and Snoopy with him."
An increase in consumer sentiment in November supports the case for a retail rebound after the University of Michigan Sentiment Index climbed to its highest level since July. Confidence rose on the back of a stronger forecast for the U.S. economy. A December hike could work to improve consumer confidence even more. 
"Once we rip the band-aid off of the first rate hike and the Fed's dialogue isn't about when we take off or not, but more about a gentle pace, that's going to provide certainty to the market and to the consumer," he concluded. 
So far this earnings season, retailers' performance has been a mixed bag. J.C. Penney (JCP) and Kohl's (KSS) beat analysts' estimates and gave positive forecasts that boosted expectations for department stores over the holidays. On the other end of the spectrum, Macy's (M) and Nordstrom (JWN) shares tanked after both reported a disappointing performance over the recent quarter. 
Earnings season isn't over for the retail sector yet. Youth-focused chain Urban Outffiters (URBN) will report earnings on Monday.
Dick's Sporting Goods (DKS) , Home Depot (HD) , Wal-Mart (WMT) , and owner of TJMaxx TJX Companies (TJX) are scheduled for Tuesday.
L Brands (LB) , Lowe's Companies (LOW) , Staples (SPLS) , and Target (TGT) are set for Wednesday. 
Best Buy (BBY) , Bon-Ton Storesundefined , The Fresh Market (TFM) , Gap (GPS) , and Ross Stores (ROST) will post on Thursday, while Abercrombie & Fitch (ANF) , Foot Locker (FL) , and Gordmans Stores (GMAN) are set for Friday.